read more
Welcome to Redeemer West Side!
Thank you for your interest in learning more about Redeemer West Side. Walt Whitman once wrote about New York City, "This is the city, and I am one of the citizens. Whatever interests the rest interests me." As we begin this new chapter on the West Side, Whitman's words remind us that as a "church for the city" we are to listen to the needs of our fellow citizens so that we can serve and love our neighbors in ways that showcase what it means to be citizens of the the City of God.
My prayer is that we will live out this dual citizenship in a way that reflects both the humility and hope of the gospel. A humility rooted in the knowledge that it was Christ's death that allows us to call God our Father, and a hope rooted in Christ's resurrection that will one day bring about a City where every tear will be wiped away and there will be no more death or mourning or crying or pain.
In humility and hope,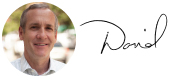 Rev. David Bisgrove
Senior Pastor, Redeemer Presbyterian Church West Side
SUNDAY SERVICES
Due to developments of COVID-19 and our desire to love our neighbors, in-person worship services have been canceled. Read our latest update here.
Redeemer Presbyterian Church West Side is a Christ-centered gospel community that actively participates in the Spirit's transformation of our neighborhood, New York City and the world.