Redeemer West Side Update
The end of summer is always bittersweet for me as it marks the end of a season of warm weather, time away with family, and a more relaxed schedule. But it also means the beginning of a new ministry year for our church community as we continue to live out our vision.
This coming Sunday I will begin a new sermon series that introduces our major Redeemer-wide initiative for the year. (More about that in next week's Update). I will also begin hosting a weekly Q&A time after the 5 p.m. service this Sunday for those who don't identify as Christians but are genuinely seeking and wrestling with the claims of Jesus. In addition, we will be offering monthly opportunities after the 5 p.m. service for those in our church community to connect with others through classes, social events and dinner in the neighborhood.
I am also grateful for the work that our Community Group team has done in preparing for our annual Beta Group launch and for those who have volunteered to open up their homes for the scores of new people who will be attending our church for the first time this fall. There are also opportunities to connect with others through our weekly West Side Men on Tuesday mornings, West Side Women on Friday mornings, and the launch of what we are calling Tuesday Night Conversations hosted by West Side Women starting in October, all of which are at W83. Information for all of these ministries and more can be found on our website.
These are just a few of the ways we hope to serve those in our church community and prepare them to serve others as we seek to live out Jesus' call to love God and our neighbors.
See you soon!
"Teacher, which is the greatest commandment in the Law?" Jesus replied: "'Love the Lord your God with all your heart and with all your soul and with all your mind.' This is the first and greatest commandment. And the second is like it: 'Love your neighbor as yourself.' All the Law and the Prophets hang on these two commandments." — Matthew 22:36-40
In Christ,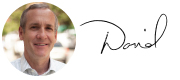 Rev. David Bisgrove
Redeemer West Side Senior Pastor
---
Joe Moon
Community Group and Youth Group Intern
I love creating new things.
Joe Moon was raised in Brooklyn near Coney Island, a five minute walking distance from the beach. He earned his B.A. at Stony Brook University and his M.Div at Westminster Theological Seminary Spring 2017. Joe joined the Redeemer staff in August 2014 and is now the Community Group (CG) and Youth Ministry Intern. In his CG role, Joe works alongside the CG team to extend care for our leader coaches and CG leaders and walking alongside our growing Beta Groups.
He will also be spearheading the Redeemer West Side Middle School Youth through teaching and discipling the youth, a people group whom he believes is voiceless, vulnerable within the church. He has the privilege of leading with an amazing Youth staff, as well as dedicated and thoughtful volunteer leaders.
"I love creating new things. What exciting to me about this new CG position is I get to think about how we can implement the grand vision of Redeemer's CG team and walk alongside passionate leaders who love the city and its people. We've started something great and moving along with the momentum we've created, I look forward to growing and expanding both our Youth and CG ministries."
Joe enjoys outdoor activities, watching the Yankees and the Patriots win, and visiting his nieces any chance he gets. He is also excited to explore the many new restaurants in the UWS, a region he has yet to explore.
---
• Relief aid for Hurricane Harvey: The Redeemer family of churches is partnering with City Church Houston to raise funds for immediate relief efforts and ongoing assistance.

• W83 Ministry Center is hiring: We are looking for an experienced, detail-oriented and personable Events Manager. This position heads up a dynamic events team to actualize our vision in loving and serving our neighbors and supporting the flourishing of all who use our space.

• Join us weekly for prayer: As our first year as a new church, our need for prayer has never been greater. Join us every Sunday in Room 407 at 10:15 a.m. and 4:15 p.m.

• Sign-up to join a Beta Group: Beta Groups are 7-week groups of 6-12 people that meet in congregants' homes throughout the week. If you're new to Redeemer or have never tried a community group before, this is a great chance to join a new group!
• Attend Operation Exodus Benefit Concert: New York Philharmonic cellist, and Redeemer West Side member, Nathan Vickery with pianist Tom Jennings will perform works by Rachmaninoff, Schnittke, and Jennings. All proceeds benefit HFNY affiliate Operation Exodus.
• Invest in the next generation: Do you have an interest in serving the next generation of New Yorkers? Come alongside middle and high school students at Redeemer as they experience the grace, hope and need of the gospel.

• Register for Divorce Care Group: This group is for women in any stage of divorce and seeks to provide mutual support and a fresh start through scripture, prayer and a divorce recovery workbook. Register online and a facilitator will contact you regarding availability.

• Sexual Integrity Renewal Group: If you are a man that is seeking recovery from pornography and sexual addiction, this 12-week group will address what it looks like to grow in sexual integrity and have freedom in Christ.

• Read City to City's Snapshot: Read updates from church plants in Capetown, Athens, Lagos and Brussels in City to City's latest quarterly Snapshot.

• Join #TeamHFNY: There's still time to join #TeamHFNY! Love to bike? Passionate about mercy and justice? Sign up to ride in and fundraise for HFNY's 15th Annual Charity Bike Ride on September 16.

• Serve as a Mentor through Jobs for Life: Attend an info session to learn more about Jobs for Life, a global nonprofit that provides job skills training curriculum for homeless men and women. Mentors will serve for 10 weeks in the fall.

• Attend Training to Mentor Kids: Volunteers mentor kids ages K-8th grade on Saturdays throughout the school year in low-income communities in Washington Heights, Inwood and The Bronx.