Redeemer West Side Update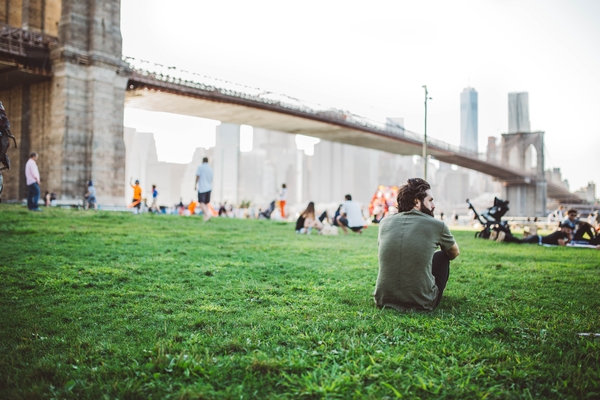 Below is a previously published West Side Update chosen by David to be sent out during his sabbatical. Enjoy!
Originally published September 3, 2012
It is Labor Day, which according to the Department of Labor is a "yearly national tribute to the contributions workers have made to the strength, prosperity, and well-being of our country." The first observance of this holiday actually took place in NYC in 1882.
The day is a reminder of two principles that we find in Scripture. First, work is a good and noble thing worthy of tribute. God has created us in such a way that we find a sense of purpose and identity in our work. Second, by celebrating the value of work through a day off from work, the holiday reminds us of the biblical principle of Sabbath which guards us from deriving too much of our sense of purpose and identity from our work. As Barbara Brown Taylor put it,
Sabbath was the day when Israel celebrated its freedom from compulsion … on that one day every week they remembered their worth lay not in their own productivity but in God's love for them.
In a city that never sleeps, it is important to look beyond a day off from work to the rest we have in Christ through his death and resurrection.
"Come to me, all you who are weary and burdened, and I will give you rest. Take my yoke upon you and learn from me, for I am gentle and humble in heart, and you will find rest for your souls. For my yoke is easy and my burden is light." – Matthew 11: 28-30
In Christ,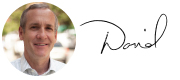 Rev. David Bisgrove
Redeemer West Side Senior Pastor
---

• Lead a Kids' Community Group: We are looking for 4-6 more leaders. KCG is a discipleship program that Children's Ministry offers to first through fifth graders from 4:15 to 5:50 p.m. on Wednesdays during the school year. For more information, contact meagan.lloyd@redeemer.com.

• Join the next Agora Conversation, Sep 12: Agora is honored to host Rachael Denhollander, the first woman to accuse Larry Nasser of sexual abuse. An Evening with Rachel Denhollander will take place at 7 p.m. on September 12.

• Attend an Operation Exodus mentor orientation with HFNY, Sep 15: Learn about mentoring youth K-8th grade throughout the school year in Washington Heights, Inwood, and The Bronx on September 15.

• Go to the annual Volunteer Fair, Sep 16: Representatives from Sunday Service Teams, West Side Youth, Children's Ministry, Diaconate and Hope for New York will be available to answer your questions about volunteering.

• Register for Practices for Christian Formation, Sep 16: This class is designed to help you both understand the Christian story and to help you live in it in such a way that pleases God and advances God's purposes.

• Sign up to attend West Side Yoga, Sep 17: We are excited to announce a new event just for Redeemerites, West Side Yoga. We have partnered with Caroline Williams for a grace-filled 60 minute yoga class.

• Attend a Do For One info session with HFNY, Sep 17: Learn more about developing relationships with adults with disabilities.

• Hang out at the next West Side Social, Sep 19: Come hangout with other Redeemerites at the next West Side Social. You know the deal - no agenda, no programming, just hanging out with friends and making new ones.

• Ride and fundraise with HFNY, Sep 22: Love NYC? Love to bike? Ride and fundraise for New Yorkers in need in HFNY's Charity Bike Ride on September 22.

• Register for a West Side Class this fall: Registration for our fall West Side Classes is now open! Join us for classes on marriage, the Bible, prayer and justice.