Redeemer West Side Update
This fall we are exploring the Parables of Jesus. These are stories connecting the story of God to the story of the world. In that respect they are incarnational, a means by which Jesus enters into our everyday lives. A group of men and women who reflect that incarnational ministry in our midst are those who serve on the Diaconate. Specifically, these men and women embody God's mercy to congregants in need. They walk alongside those facing challenging circumstances, offering help in assessing their needs and working together to find solutions. In this way, they incarnate the healing power of the gospel as ambassadors of God's reconciliation.

I'm highlighting their work today because in October we are looking for individuals who naturally exhibit the characteristics that translate well to these roles and who, with further training and development, could successfully serve the church in this way. So if you know a member of our church with the potential to serve this way, please consider nominating them. More information about the Diaconate and their work can be found here.

Thank you.

He has shown you, O mortal, what is good.
And what does the Lord require of you?
To act justly and to love mercy
and to walk humbly with your God.
– Micah 6:8
In Christ,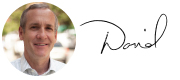 Rev. David Bisgrove
Redeemer West Side Senior Pastor
---
---
• Learn about our values at Leadership Refresh, Oct 3: David Bisgrove will lead this class, talking about the core values that drive our church. If you're a current member, leader, or volunteer we hope you come, get excited about how God is forming us, then express these values through your service!

• Attend Middle School Roundtable, Oct 3: We're excited to host another conversation around the NYC public high school process. There will be a panel of parents talking about their experience and sharing insight and encouragement. This event is open to any parent, but specifically geared toward 7th and 8th grade parents interested in the public school process. Please RSVP.

• Register for Sharing Your Faith, Oct 6: As we find ways to love our neighbors, talking about our faith could come into the picture. This class addresses basic biblical and practical foundations so you don't have to shy away when the topic of your faith comes up in conversations.

• We want you to join us for dinner, Oct 6: If you are new to Redeemer West Side we want to meet you! Newcomer Dinner is an opportunity for you to get to know staff and others who are new to the church. After service, we'll head over to a local restaurant.

• Attend volunteer orientation for Back On My Feet, Oct 10: Learn how to encourage discipline and healthy habits in people who are going through life transition and transformation at an orientation on Oct 10 from 7 to 8 p.m.

• Invest in your marriage at Marriage Renewal, Oct 10: Marriage Renewal is for couples married 2+ years. In our first class of the series we'll talk about marriage in a secular age. We'll explore how Secularism impacts our experience of marriage and discover the resources God has given us to live faithfully.

• Be a mentor for at-risk youth through Mont Lawn City Camp: Transform the lives of teens in the South Bronx at a Leadership Academy program. Mentor on Saturdays from 1 to 4 p.m.

• Support adults with mental disabilities at The Rita Berger House, Oct 12: Building relationships with residents at The Rita Berger House through events and crafts on Oct 12 from 1 to 3 p.m.

• Join our Social Discussions, Oct 13: Communication is important in every relationship you find yourself in. During this discussion, we'll be talking about the source of poor and miscommunications and how idols in our lives can influence the way we communicate with others around us.

• Sign up for Relationships: A Mess Worth Making, Oct 15: Loving neighbors and friends can be hard work. But don't be discouraged! The gospel is all about reconciled relationships – first with God, then one another. In this class we'll confront the messiness of relationships head on — and find the joy, life and hope that come from really knowing and being known by others.