Redeemer West Side Update
In Mark Lilla's book "The Once and Future Liberal" he describes the negative impact of identity politics in today's culture (in both parties):
The main result (of identity politics) has been to turn people back onto themselves, rather than turning them outward to a wider world. It has left them unprepared to think about the common good and what must be done to secure it — particularly the unglamorous task of persuading people very different from themselves to join a common effort.
These words could easily have been penned by a Christian theologian describing the danger of sin (Martin Luther defined sin as the self curving inwards) undermining the mission of the church (common effort towards a common good). Lilla's words offer a helpful reminder that the identity politics of the Christian church is rooted in the identity of Jesus, the Son of God, who established a Kingdom whose politics are based in self-sacrifice, generosity towards the poor, forgiveness of one's enemy, and truth motivated by love. It is living out of this Spirit-filled identity that keeps us turning outward to the wider world that "God so loves" (John 3:16).
Now you are the body of Christ, and each one of you is a part of it. — I Corinthians 12:27
In Christ,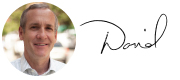 Rev. David Bisgrove
Redeemer West Side Senior Pastor
---
I urge, then, first of all, that petitions, prayers, intercession and thanksgiving be made for all people. — 1 Timothy 2:1
Opportunities for Prayer
Monthly Prayer Night: City Vision
September 26 from 7 to 8:30 p.m. at W83 Ministry Center
During our time together tomorrow evening we will be focusing on city vision — how the gospel causes us to love our city and to seek its well being for all its people. We're going to look at our roles as exiles — foreigners and strangers on earth who long for our heavenly home. And that as we sojourn, God calls us to seek him all the days of our lives. He also calls us to love our city and to pray for its renewal.
---
• Join us in prayer tomorrow: We are starting our monthly Prayer Night tomorrow. Throughout our time together we will focus on city vision and how the gospel causes us to love our city and to seek its well being for all its people.

• Get tickets for our next Agora conversation: The ONE Campaign and Agora host Michael Gerson, Edith Jibunoh, and Tim Keller to discuss ways we can engage in the fight against global poverty at Global Poverty and Local Advocacy: Seeing, Caring, Engaging.

• Aid in Hurricane Relief: The Redeemer family of churches is partnering with churches in impacted areas from Harvey, Irma and Maria to raise funds for relief efforts and assistance.

• Register for Tuesday Night Conversations: Join us on October 10 for a new speaker series for women this fall, kicking off Kathy Keller sharing her thoughts on sex. Register online.

• Formation Conference: Formed by the Gospel: In this two-day special event, pastor Tim Keller will teach how a Christian identity can be understood, embodied, and galvanized to serve those around us.

• Sign up for Facing Grief and Loss Workshop: This series of workshops is for individuals who are grieving a significant loss. It aims to help participants better understand how they grieve, find ways to process their grief, and connect to hope for the grief journey.

• Pray for the International Intensive: 20 global church planters will arrive in NYC next month for the 2.5 week training-in-residence with City to City. You'll also get to meet them at CTC Sunday on October 8.

• Read about the HFNY affiliate making a difference on Staten Island: Read about the compassion revolution on Staten Island and how HFNY affiliate Urban Hope NYC is loving, serving, learning from, and praying for their neighbors in need on the "forgotten borough."

• Operation Exodus: Mentor kids from Washington Heights: Volunteers mentor kids ages K-8th grade on Saturdays throughout the school year in class settings based on age groups and gender.

• The Bowery Mission: Serve as Champion for Jobs for Life: Jobs for Life provides job skills training curriculum for homeless men and women. Champions needed to mentor students one on one through 10 week program.