Redeemer West Side Update
When Fred Rogers (aka "Mr. Rogers") was asked what he meant by "Won't you be my neighbor?", he answered:
I supposed it's an invitation for someone to be close to you … everybody longs to be loved … and longs to know that he or she is loveable.
His insight struck me as central to an aspect of our church's vision we looked at yesterday. Our vision is: Redeemer West Side is a Christ-centered gospel community that actively participates in the Spirit's transformation of our neighborhood, New York City and the world.
Yesterday we looked at Jesus' teaching about loving our enemies and turning the other cheek (Matthew 5) in light of God's call to love our neighbors. It is easy for Christians to adopt an "eye for an eye" attitude towards relationships (retaliation) or to only socialize with those who are similar to ourselves. But Jesus' call to his followers is one that bursts the banks of relational ethics through radical forgiveness and love. In a city of isolated, wounded and lonely people, the message of God's love, lived out by the community of God's people, is to embody an invitation to our neighbors that reminds them that they are not just loveable, but loved.
Love the Lord your God with all your heart and with all your soul and with all your mind and with all your strength.'The second is this: 'Love your neighbor as yourself.'There is no commandment greater than these." – Mark 12:30-31
In Christ,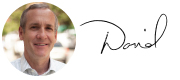 Rev. David Bisgrove
Redeemer West Side Senior Pastor
---
---

• Sign up for a Beta Group starting this week: Beta Groups meet for only seven weeks. They are the "freshman year" of CGs and are ideal for newcomers and anyone looking for Christian community!

• Serve as an Operation Exodus mentor with HFNY, Saturdays: Volunteers mentor kids ages K-8th grade on Saturdays throughout the school year in class settings on Saturdays from 9:30 a.m. to 12 p.m.

• Register for Power, Privilege and Difference, Sep 26: Over the course of four weeks, this class will explore themes of race, class, justice, and power through the perspective of the gospel.

• Attend an StreetSquash Info Session with HFNY, Sep 27: StreetSquash is an out-of-school enrichment program that provides consistent and long-term support to children and families. Learn about tutoring Harlem youth on September 27 from 6:30 to 8 p.m.

• Purchase tickets for Formed for Justice Conference: The early bird discount ends this Sunday, Sep 30! Join us Nov 16-17 in exploring how to advance mercy and justice across economic, cultural and racial divides.

• Attend a ViVA Uptown training with HFNY, Oct 6: Viva Uptown is working in Washington Heights and Inwood for a safer, healthier and more thriving neighborhood. Learn about mentoring middle or high schoolers at Inwood Academy on Saturday, October 6 from 9 a.m. to 12 p.m.

• Register for Faith & Politics, An Evening with Michael Wear, Oct 11: When it comes to thinking about the intersection of faith and politics, too often Christians veer to one extreme or another. For our fragmented and polarized society, can the gospel of Jesus Christ offer another way forward?

• Learn more about the next Agora event, Oct 12 & 13: Join Agora and The Alethea Project for a screening of Stranger In Paradise, a film that provocatively dismantles our understanding of the world's most urgent humanitarian crisis.

• Meet with West Side Dads, Oct 13: Are you a dad or a soon-to-be-dad? Meet with other dads on Saturday morning on October 13 for support in encouraging spiritual formation in your family. Childcare available.

• Sign up to attend Intro to Redeemer, Oct 14: Here you will learn about the history and vision of Redeemer, get acquainted with its ministries and opportunities, and dialogue with others on questions you may have about the church or Christian community.