Redeemer West Side Update
Yesterday we celebrated Redeemer's 30th birthday, a community and ministry that has impacted thousands of people around the globe. Personally, I found myself reflecting less on the global impact of the church and more on how God used it to impact my life. Like many in Manhattan, I came for graduate work as a 20-something and was working as a hospital administrator when I wandered into Redeemer over 30 years ago. Little did I realize that I would begin a journey that would change my life, not primarily because of my current job, but because of the friendships I have made over the years, and that this is the church in which I met my wife and had my children baptized. I understand, and am in awe of, the scope and reach of Redeemer's ministry, and am excited about helping to shape its future. But on this Monday morning, I am more in awe of the way it is the place where, week in and week out, I worked out my faith with many of you in fear and trembling. I will close with the words of Bonhoeffer, whose words capture beautifully not just my experience, but words that I pray will continue to be our collective posture over the next 30 years.
"It is true, of course, that what is an unspeakable gift of God for the lonely individual is easily disregarded and trodden under foot by those who have the gift every day. It is easily forgotten that the fellowship of the Christian brethren is a gift of grace, a gift of the kingdom of God that any day may be taken from us, that the time that still separates us from utter loneliness may be brief indeed. Therefore, let him who until now has had the privilege of living a common Christian life with other Christians praise God's grace from the bottom of his heart. Let him thank God on his knees and declare: It is grace, nothing but grace, that we are allowed to live in community with Christian brethren."
In Christ,
Just as a body, though one, has many parts, but all its many parts form one body, so it is with Christ. For we were all baptized by one Spirit so as to form one body – whether Jews or Gentiles, slave or free – and we were all given the one Spirit to drink. Even so the body is not made up of one part but of many. – 1 Corinthians 12:12-14
In Christ,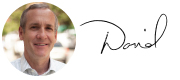 Rev. David Bisgrove
Redeemer West Side Senior Pastor
---
---

• Leaders and Members, attend Vision & Prayer Night, Sep 23: Tonight is our very first Vision & Prayer Night! We are excited about where God is leading us as a church. Join David and other West Side staff as we set course for this new season.

• Sign up for a Beta Group, Sep 29: Beta Groups launch next week so it's not too late to sign up for one of these small groups. They are great for people who are new to Redeemer, new to the city, or new to small groups.

• October is Nomination Month, Oct 1: During the month of October, members have the opportunity to nominate other members to the office of elder and the Diaconate. Who do you know that would serve well in these positions?

• Attend an Evening Conversation with James K.A. Smith, Oct 3: The celebrated author of You Are What You Love joins CFW to discuss his new book, On The Road with St. Augustine, and how Augustine, "that patron saint of restless hearts," might be an able spiritual guide for contemporary believers, seekers, and searchers.

• Revitalize your service at Leadership Refresh, Oct 3: As a volunteer leader, have you ever wondered exactly what makes Redeemer West Side tick? Join David Bisgrove as he lays out what those core values are and how you, as a leader, express them through your service.

• Register for Sharing Your Faith, Oct 6: A way to love our neighbors is by sharing the gospel with them. Learn basic biblical and practical foundations for how you can begin to have meaningful conversations with those you care about.

• Have dinner with us, Oct 6: If you are new to Redeemer and have yet to have a meal with us, join us on October 6 for dinner. This is an opportunity for you to get to know us and others who are new to the church.

• Learn more about serving on the Diaconate, Oct 7: On Monday, October 7 at 6:30 p.m. in the Redeemer offices, join us for an evening of hor d'oeuvres and a panel discussion with members of the Reedemer Diaconate. Learn more about this important ministry of mercy.

• Strengthen your marriage at Marriage Renewal, Oct 10: Building a healthy marriage takes work. Marriage Renewal is a resource for couples married 2+ years. Our time together will be practical and interactive, discussing approaches on how to share disappointment well and grow in connection, communication, and forgiveness.

• Volunteer at Redeemer West Side: There are many ways you can get involved and love the church. From serving on Sundays, to helping care for children and walking alongside youth, your passions and talents can help build up your church home.