Redeemer West Side Update
In her book "The Human Condition" Hannah Arendt argues that public space is crucial for the health of a society. She wrote:
The end of the common world has come when it is seen only under one aspect and is permitted to present itself in only one perspective.
This idea of citizens discussing things that matter and exchanging positions, and through that exchange developing a moral vision, was the ideal of the Agora in the ancient Greek and Roman cultures. In the early church, Paul went to the marketplace (agora) where we are told he "reasoned" with the philosophers of his day concerning Jesus (Acts 17:16ff).
One way we hope to "seek the peace and prosperity of the city" (Jer 29:7) is through hosting public conversations for the common good. To that end, I am thrilled to invite you to our next Agora event on Thursday evening, October 19 at W83 where, along with the ONE Campaign, we will host the conversation titled Global Poverty and Local Advocacy: Seeing, Caring, Engaging. The evening will feature Washington Post columnist Michael Gerson, Tim Keller and Edith Jibunoh of the World Bank. To find out more and reserve a ticket please click here.
I look forward to seeing you there as we seek to come together to address a topic that is crucial to global peace and prosperity and was central to the mission of Jesus.
"The Spirit of the Lord is on me, because he has anointed me to proclaim good news to the poor. He has sent me to proclaim freedom for the prisoners and recovery of sight for the blind, to set the oppressed free," — Luke 4:18
In Christ,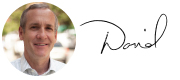 Rev. David Bisgrove
Redeemer West Side Senior Pastor
---
Tyler Bozeman
Info Table Team
Volunteering has challenged me to be more open and outward focused, and given me the opportunity to meet many new people!
Tyler Bozeman, and his identical twin, grew up in Mobile, AL. Three years ago he made the move to the big city and currently works in Finance. He and his wife live in Inwood, Manhattan and attend a community group in the area which has become like a family to them.
Tyler serves on an Info Table Team where help visitors learn more about Redeemer's vision, ministries, events and opportunities to get into community. "Volunteering has challenged me to be more open and outward focused, and given me the opportunity to meet many new people!"
In his spare time, he can be found exploring new restaurants, walking his dogs, reading or at the 79th Street Greenmarket.
---
• Get tickets for our next Agora conversation: The ONE Campaign and Agora are grateful for the opportunity to host Michael Gerson, Edith Jibunoh and Tim Keller to discuss some of the issues contributing to global poverty, ways we can engage in the fight against it, and the moral vision necessary to unite our collective efforts.

• We need your help: Redeemer is in the process of updating our Redeemer app. This is where you come in. Please take this short survey to let us know your preference on how this new app is going to look!

• Help with Hurricane Relief: The Redeemer family of churches is partnering with churches in impacted areas to raise funds for relief efforts and assistance.

• Intrigued about Formation?: We introduced Formation last week in our service. All of us - all the time - are being formed. Learn more about this exciting initiative by clicking here.

• Re-vamped Tuesday West Side Women: Tuesday evenings West Side Women is getting a makeover! Now titled Tuesday Night Conversations, women are welcome to join us each week as we invite guest speakers to talk about a variety of topics. Our first guest on October 10 is Kathy Keller. Regsiter online!

• Invest in the next generation: Do you have an interest in serving the next generation of New Yorkers? Come alongside middle and high school students at Redeemer as they experience the grace, hope and need of the gospel.

• Participate in CFW's Faith & Work Intensive: This fall, consider participating in the Center for Faith & Work's intermediate 12-Week Faith & Work Intensive to newly consider your day-to-day vocational calling.

• Congratulations #TeamHFNY: Congratulations to members of #TeamHFNY who completed the Charity Bike Ride on Saturday! There's still time to help them reach their $90K fundraising goal for the poor of our city. Visit hfny.org/bikeride to give today!

• Mentor High School Students in Academic Program: Morris Academy Mentors help the mentee participants in the South Bronx develop the skills they need to succeed both personally and professionally.

• Attend Training to Support Local Families in Crisis: Safe Families is a volunteer driven ministry with the goal of keeping kids safe and families in tact. Attend a training to learn more and volunteer at Safe Families and support families in need.