Redeemer West Side Update
This past August, our family enjoyed our annual week at the Jersey Shore. A highlight was the daily appearance of dolphins swimming slowly up the shoreline in their search for food. One day as I stood gazing at their choreographed journey, I looked to my left and my right and saw my fellow human beings, who minutes earlier had been immersed in cell phones and sand castles, lined up staring at the ocean. It was as if the presence of the dolphin triggered an internal radar in our collective souls compelling man, woman and child to our feet to stare. What was on display was our inescapable hunger for wonder. God placed eternity in our souls, the writer of Ecclesiastes reminds us, evidence of which was our shared daily liturgy of standing, staring and pointing. Humans can affirm all kinds of things about the nature of reality and the absence of any kind of transcendent presence in our lives. Yet the hard evidence that there is more in this world than just what our five senses can measure was on full display that week, and is a reminder that what we need more than anything is to stop, stare and take in the glory of God.
The Word became flesh and made his dwelling among us. We have seen his glory, the glory of the one and only Son, who came from the Father, full of grace and truth. – John 1:14
In Christ,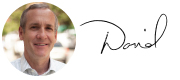 Rev. David Bisgrove
Redeemer West Side Senior Pastor
---
---

• Hang out at the West Side Social, Sep 19: Bring your friends and make new ones over appetizers and a cash bar. We'll meet at e's Bar (just north of W83) this Thursday!

• Join the next Social Discussions, Sep 19: Hospitality plays a key role in building relationships and community. On Thursday we'll discuss what this biblical practice can look like in New York City.

• Assist in AHOB preschool classrooms: Help with pre-school classroom activities at A House on Beekman on Mondays from 9 a.m. to 2:30 p.m.

• Invite your friends to an art gallery opening, Sep 19: The Gallery at W83 is having an opening for their next exhibit, Noble Work. The event is free and open to all!

• Attend Practices for Christian Formation, Sep 22: Learn about the broader story of the Christian faith and learn practical spiritual practices. This class is also required for membership.

• Register for an info session with Do For One, Sep 23: Anyone who is interested in the lives of marginalized people are welcome to attend this info session on supporting adults with disabilities with Do For One.

• Attend Safe Families info session, Sep 25: Learn how you can serve as a volunteer and come alongside overwhelmed families on Wednesday, September 25 from 7 to 8:30 p.m.

• Register for Divorce Care for Women, Sep 26: The Diaconate is offering this group once again for women in any stage of divorce who are seeking a safe space to process pain from a broken marriage.

• Sign up for Healing for Wives Hurt by Infidelity, Oct 1: This 10-week group through Redeemer Counseling Services will process the heartbreak women experience from spousal infidelity, whether because of affairs, sexual addiction or the use of pornography.

• Attend Leadership Refresh, Oct 3: This new class is for current volunteer leaders in our church, or those seriously considering volunteering in the future, to learn the values that make our church tick and how those are expressed through your service.