Redeemer West Side Update
One of my favorite Nietzsche quotes is "He who has a why to live can bear almost any how." In other words, we all need some kind of "north star," purpose, or vision that both transcends and gives meaning to our day-to-day lives. Redeemer West Side's "why" is our vision statement:
Redeemer Presbyterian Church West Side is a Christ-centered gospel community that actively participates in the Spirit's transformation of our neighborhood, New York City and the world.
Yesterday, we started a three week sermon series exploring this vision and reflected on what it means to be a church. Practically, in a place like NYC, the Bible's definition of the church (household, new humanity, holy temple) stands in stark contrast to our highly individualistic culture that is suspicious of institutions and allergic to accountability. But, the reality is we are inherently social beings that need other people to realize our potential. As Martin Luther King Jr. wrote:
"In a real sense all life is interrelated. All men are caught in an inescapable network of mutuality, tied in a single garment of destiny. Whatever affects one directly, affects all indirectly. I can never be what I ought to be until you are what you ought to be, and you can never be what you ought to be until I am what I ought to be."
For those who follow Jesus, deep involvement with the church is not optional but central to being formed in God's image. So, in the busyness of the day-to-day life, take one step further into God's family. Consider signing up for a new Beta Group or join an existing Community Group and allow God to weave you into his garment – the church.
His purpose was to create in himself one new humanity out of the two, thus making peace, and in one body to reconcile both of them to God through the cross, by which he put to death their hostility – Ephesians 2:15-16
In Christ,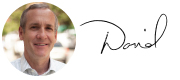 Rev. David Bisgrove
Redeemer West Side Senior Pastor
---
---

• Kids' Community Groups is looking for more leaders: KCG is a discipleship program that Children's Ministry offers to first through fifth graders from 4:15 to 5:50 p.m. on Wednesdays during the school year. For more information, contact [email protected].

• Join a Beta Group: New to Redeemer or haven't tried a Community Group yet? Join a new 7-week Beta Group to grow in your relationship with God with new friends. Beta Groups start meeting beginning September 23 throughout the city.

• Attend the next Agora conversation, Sep 12: Agora is fortunate to host Rachael Denhollander, a prominent advocate for abuse survivors, for our next conversation. Tickets are still available.

• Check out the serving opportunities at the Volunteer Fair, Sep 16: Representatives from Sunday Service Teams, West Side Youth, Children's Ministry, Diaconate and Hope for New York will be available to answer your questions!

• Attend a Do For One info session with HFNY, Sep 17: Learn how to support adults with disabilities on Monday, September 17 from 6:45 to 8:15 p.m.

• Join the Monday Moms Group, Sep 17: This group meets weekly from 10 a.m. to 12 p.m. at 99th St. & Amsterdam Ave. and will be studying the Lord's Prayer this fall. Childcare is provided. Moms with children of all ages are invited to join our community for support and spiritual encouragement.

• Teach arts classes at The Salvation Army with HFNY, Sep 19: Teach dance, drama, or music classes to kids at The Salvation Army with HFNY on September 19. Times are flexible.

• Join us at The Gin Mill, Sep 19: Come hang out with us at the next West Side Social! You know the drill – no agenda, no programming, just a chance to hang out with your fellow Redeemerites.

• Explore Christianity in a QC Group, Sep 25: Questioning Christianity Groups are specifically for people who are curious about Christianity. Here, you can process your questions with others who may be asking similar questions in a respectful, moderated conversation.

• Serve as an ESL conversation partner through HFNY, Sep 26: Global Empowerment Services (GEmS)'s mission is to empower global citizens to achieve their God-given potential. Serve as an ESL conversation partner on Wednesday, September 26 from 7 to 8:30 p.m.