Redeemer West Side Update
One of the principles that has animated Redeemer from the beginning is the strategic importance of church planting in cities, a strategy found in the history of the early church. For example, in Acts 17 Paul went to Athens which was the intellectual center of the Greco-Roman world. Then, in Acts 18, we find him in Corinth, one of the commercial centers of the empire. In Acts 19 he is in Ephesus which was perhaps the religious center of the Roman world. Finally, by the end of Acts, Paul made it to Rome, the power capital (military and political) of that world. John Stott concludes, "It seems to have been Paul's deliberate policy to move purposefully from one strategic city-center to the next." Why was this Paul's strategy? Because "as go the cities, so goes the world."
Yesterday at our worship services, we were privileged to host church planters from around the world who are in New York City for a season of training with City to City, our church planting and training partner for the last 16 years. It is one of the highlights of the year and a reminder to those of us who attend Redeemer West Side that we are part of a much greater story that God is writing around the world. So, please, take time to find out more about City to City by clicking here and by:
Praying for the church planters as well as the CTC team.
Attending the Open House on Monday, October 16 from 6 to 8 p.m. to meet our global church planters and learn more about CTC's work. RSVP here.
Thank you again for your partnership in seeing God's kingdom come on earth as it is in heaven.
The nations will fear the name of the Lord, all the kings of the earth will revere your glory. For the Lord will rebuild Zion and appear in his glory. — Psalm 102:15-16
In Christ,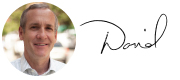 Rev. David Bisgrove
Redeemer West Side Senior Pastor
---
Ashley Kerr
CG Intern and Program Manager
I love meeting new people and hearing what brought them to Redeemer
Ashley Kerr was born and raised in Charlotte, NC. After receiving a Bachelor of Music from University of North Carolina and a Master of Music from Florida State, Ashley moved to NYC in 2010 and has been living in the Sunnyside neighborhood. Before joining Redeemer, she worked in Human Resources and Finance at a boutique Wall Street law firm.
She recognizes that many people have been and are hurt by churches because no one was there to welcome them and is excited to be in a position where she can help ensure that doesn't happen. "I love meeting new people and hearing what brought them to Redeemer," she says.
"It's a great pleasure to be able to connect them to other people or ministries whose interests and goals align with theirs. "
In her role, Ashley helps the Community Group Directors and other staff foster healthy community in our West Side church and neighborhoods. "Whether it's helping organize an event or supporting our amazing CG leaders, my focus is helping people get connected to Redeemer and making our large church feel smaller." She also works as Program Manager for City to City where she is responsible for facilitating the development and administration of the newly launched City Ministry Year program.
In addition to taking on the occasional singing engagements, she is enrolled at the Reformed Theological Seminary, NYC, and will be earning a Master of Arts in Biblical Studies in 2018. When she has time, Ashley enjoys taking in the many arts events around the city as well as taking in and fostering rescue dogs from high-kill areas.
---
• Register for Intro to Redeemer West Side, Oct 15: New to Redeemer? Interested in membership? Intro to Redeemer West Side is a great way to learn more about our vision, ministries and where you fit in! Register online!

• Join the discussion about global poverty, Oct 19: Sit with Michael Gerson, Tim Keller and Edith Jibunoh on October 19 to discuss the causes of global poverty and ways you can engage in the fight against it at Global Poverty and Local Advocacy: Seeing, Caring, Engaging.

• Learn how to share your faith, Oct 22: Sharing your faith in conversations is not easy. Learn how to overcome barriers and navigate the conversation so the gospel can be shared and truly heard in our class, "Sharing Your Faith: Conversations."

• Attend Job Search Round Table on Thursdays: Job Search Round Table is a great space for those actively searching for their next job. Hear from various speakers and engage in a time of encouragement in a gospel-centered community.

• Attend Career Direction Workshop, Oct 28: Find a career that fits your personality and interests. This all-day workshop includes the results of the Strong and MBTI assessments processed with a career counselor. Lunch provided.

• Get your ticket for Gospel Identity Conference, Nov 17: This week is your last chance to purchase tickets before the price increases on October 17. Take advantage of this lower price and register today for this two-day conference where pastor Tim Keller, and others, will teach how a Christian identity can be understood, embodied, and galvanized to serve those around us.

• Learn more about HFNY's vision: Read about Hope for New York's 10 year vision to see a movement of mercy and justice expand across our city.

• Assist with three-year-old class activities at A House on Beekman: Volunteers help preschool teachers facilitate social and emotional growth through play and active engagement with children. Request information online.

• Serve a meal to those in need in Midtown West: Set up, interact with guests, and serve breakfast to homeless or marginally housed guests from Midtown West who attend the Monday Gospel service and breakfast at St. Paul's House. RSVP online.