Redeemer West Side Update
I was walking past the playground of the public school on West 83rd last week, when a young boy, about 4 or 5, grabbed his friend by the arm and began to point, jump and yell as loud as he could, "The fire truck is moving! The fire truck is moving!" His love, passion and enthusiasm for fire trucks spilled out of him into a spontaneous desire for others to share in his passion.
It was a perfect picture of what it means to bear witness to Jesus (Acts 1:8). The joy, love, enthusiasm and gratitude for God's grace flows out of us in a palpable way that draws others to Jesus. Of course, that means making the time to fan the flames of our own gratitude, without which evangelism becomes more of a chore than a joy. John Stott captured this idea perfectly when he wrote:
Nothing shuts the mouth, seals the lips and ties the tongue like the secret poverty of our spiritual experience.
As we reflect together this Fall on what it means to be an outward facing church, it is important to remember that what people need, more than our theological arguments about Jesus, is our spontaneous joy for him.
Yet preaching the Good News is not something I can boast about. I am compelled by God to do it. How terrible for me if I didn't preach the Good News! – 1 Corinthians 9:16 (NLT)
In Christ,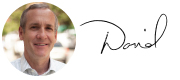 Rev. David Bisgrove
Redeemer West Side Senior Pastor
---
---

• Serve as an ESL conversation partner with HFNY: At Global Empowerment Services, each volunteer will have the opportunity to further the study of an adult English learner on Wednesdays from 7 to 8:30 p.m.

• Attend Faith & Politics, Oct 11: Michael Wear, former White House staffer, founder of Public Square Strategies LLC, and author of Reclaiming Hope will help guide us in thinking through the intersection of faith and politics.

• Join the next Agora conversation, Oct 12: View an Alethea Project screening of "Stranger in Paradise," exploring the colliding of dreams and reality in one of the worlds greatest humanitarian crises.

• Build relationships at West Side Dads, Oct 13: All dads are welcome to join us at 10 a.m. as we explore what it means to support and lead our families to be formed in Christ's image.

• Mentor high school students in the Bronx with HFNY, Oct 13: Through Morris Academy Mentors, participate in Saturday group sessions and outings across the city starting on October 13.

• Register for Prayer: Communing with God, Oct 14: This class explores the role of the Holy Spirit in your life and how God powerfully transforms you as you petition and hear from him.

• Attend Intro to Redeemer West Side, Oct 14: Learn about our history and vision, get acquainted with ministries and opportunities and ask any questions you may have about Redeemer.

• Sign up for Calming Your Anxious Mind, Oct 15: This counseling group will help you understand how anxiety affects you and provide coping skills. As you become aware of your human limitations it will foster an increased dependence on God.

• Register for The Value of a Woman, Oct 17: The #MeToo movement is a leading advocate for the dignity and role of women today. Join us as guest speaker Kathy Keller illuminates what the scriptures show us about God's view on women. We encourage women and men to attend.

• Attend an info session to support local families with HFNY, Oct 24: Learn about supporting families experiencing crisis with Safe Families on Wednesday, October 24 from 7 to 8 p.m.