Redeemer West Side Update
An entry from Flannery O'Connor's prayer journal, written while a student at the University of Iowa, reads, "I do not know you God because I am in the way. Please help me to push myself aside."
She goes on to capture a haunting insight. Her desire to have success in the world (which is not necessarily a bad thing) tends to be more about what she wants to do, a desire that often gets expressed in prayers filled with what she identifies as frenzied tension (please, please!) as opposed to humble trust. Her insight is a beautiful reminder of how often our prayers can be more about trying to steer God into our desires as opposed to listening to and trusting his word. The day I was reading her journal I read Psalm 24 and wrote in my own journal how often I seek God's favor and not his face and how that gets in the way of knowing God more intimately. Perhaps that is something for you to think and pray about today as you begin another week.



Who may ascend the mountain of the Lord?
Who may stand in his holy place?
The one who has clean hands and a pure heart,
who does not trust in an idol
or swear by a false god.
They will receive blessing from the Lord
and vindication from God their Savior.
Such is the generation of those who seek him,
who seek your face, God of Jacob.
– Psalm 24:3-6
In Christ,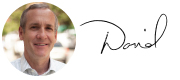 Rev. David Bisgrove
Redeemer West Side Senior Pastor
---
---
• Motivate kids to love learning: Volunteer with A House on Beekman to prepare young ones for early childhood education.

• Sign up for Marriage Renewal, Oct 10: Secularism profoundly shapes our experience of marriage, yet these effects remain largely invisible to us. Join as we explore just how deeply the culture impacts our marriages.

• Restore self-esteem through running with HFNY, Oct 10: Attend an orientation to learn more about Back on My Feet's recovery program for the homeless and how it improves healthy habits and confidence through jogging and walking.

• Attend a class with David Bisgrove, Oct 10: Have a conversation with David about the values driving our church and how those are reflected in the ways you serve.

• Join the next Social Discussions, Oct 13: Communication plays a key role in every relationship. Discover how idols can have an impact on the way we speak, or don't speak.

• Get messy in your relationships, Oct 15: Join this class to learn more about confronting the messiness of relationships head on — and find the joy, life and hope that come from really knowing and being known by others.

• Hang out at the next West Side Social, Oct 17: Join us at e's Bar just up the street from W83 for an evening of drinks, appetizers, and making new friends.

• Support other dads at West Side Dads, Oct 19: Dads with kids of all ages are invited to come together to explore what it means to support and lead our families to be formed in Christ's image.

• Support the West Side's first mission team, Oct 22: Help support our Europe 2020 Music Missions Team, as they share a preview concert of Broadway songs on October 22 at 7 p.m. in the sanctuary at W83. Reception to follow.

• Inspire teens looking for hope with HFNY, Oct 26: Attend the Young Life Summit, a pivotal (and free) event to help teens grow in their faith!