Redeemer West Side Update
Every year, November is the month when our congregation takes time to consider the work of the men and women of our Diaconate. Their work is unseen, sacrificial and redemptive. In other words, it is Christ-like and is captured in the words of one of the early church Fathers, John Chrysostom, who wrote:
This is the rule of most perfect Christianity, its most exact definition, its highest point, namely, the seeking of the common good ... for nothing can so make a person an imitator of Christ as caring for neighbors.
Scores of congregants who sit around you each Sunday, and perhaps you, yourself, have experienced the mercy, love and help from this ministry who imitates Christ in care of their neighbors. So as we enter the month of November, I would ask four things:
First, pray that the deacons and deaconesses would have the necessary compassion, perseverance and wisdom needed to care for their clients.
Second, if you are a member of Redeemer, prayerfully consider whether you know someone whose gifts and skills fit the work of the Diaconate and nominate him/her. You can find out more of what is involved here.
Third, consider financially supporting their work. Every year, we take an offering that makes their work possible. Please consider giving generously so that you can partner with them in their work. To give a gift today, click here.
Finally, look around and consider how you might follow this rule of "most perfect Christianity" in your life. All of us have colleagues, neighbors, friends and family who need our care and who God has placed in our life to love.
He has told you, O man, what is good; and what does the LORD require of you but to do justice, and to love kindness, and to walk humbly with your God? — Micah 6:8
In Christ,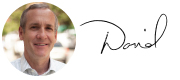 Rev. David Bisgrove
Redeemer West Side Senior Pastor
---
Take a moment and join us in prayer today.
Our prayers may be awkward. Our attempts may be feeble. But since the power of prayer is in the one who hears it and not in the one who says it, our prayers do make a difference. — Max Lucado
While we continually pray for the renewal of the West Side, also be praying
that our West Side church members would nominate other members who are compassionate and have hearts for supporting those in our church community who are in need
that the Diaconate would meet their giving goal
for those the Diaconate serves as they seek renewal in their lives whether it be socially, emotionally, physically, or financially
As the Diaconate serves to support the practical needs of those within our church community, may we invite God to show us ways to be more generous with our own time, talents and possessions.
Do not neglect to do good and to share what you have for such sacrifices are pleasing to God. — Hebrews 13:16
---
• Pray with and for us tonight: Join us for West Side Prayer evening. We'll gather for a time of bible reading, worship and prayer for our neighbors and the city. Consider coming with your CG!

• Trick-or-Treat at W83: If you are in the neighborhood tomorrow, grab a friend and swing by W83 to grab a treat (no tricks) from a familiar face! We'll have volunteers, staff and maybe even a pastor or two handing out candy between 4 and 7 p.m.

• This week begins Nomination Month: Beginning this Wednesday, Nov 1, members are encouraged to nominate qualified and mature Redeemer members to serve on the Diaconate or as Elders. Nomination forms are available online.

• HFNY's annual His Toy Store outreach is here: Give to His Toy Store to help provide new toys for 1,940 families with limited financial resources and connect them to organizations that offer year-round support. Join us!

• Take Kids Ice Skating with HFNY & Prison Fellowship: Serve children who have an incarcerated parent by encouraging them with a fun day at Wollman Rink in Central Park on Nov 11 from 12:30 to 5 p.m. Register online.

• Job Search Skills Training Course: Actively seeking a job? Join the Diaconate's 5-session Skills Training course starting Nov 2.

• Spotlight: An Evening with Sho Baraka and Propaganda: Grace and Race will host hip-hop artists Sho Baraka and Propaganda on Nov 3. The evening will present a deep dive into compassion, race and the church.

• Find a spot to serve on Nov 5: Representatives from Hope for New York, WS Youth and Children's Ministries, the Diaconate, and Sunday Service Teams can help you explore ways to make an impact!

• Supervise Boxes of Love at W83 with HFNY, Nov 11: Volunteers will supervise a packing event on Nov 11 from 7 a.m. to 12 p.m. serving families in need this Thanksgiving with Cru Inner City. Register online.

• Get your tickets for Gospel Identity Conference, Nov 17-18: In this two-day special event, pastor emiritus Tim Keller, and other guest speakers, will teach how a Christian identity can be understood, embodied, and galvanized to serve those around us.