Redeemer West Side Update
One of the more counter-cultural aspects of corporate worship is confession, when we verbalize our sins in ear shot of those around us. This practice is a reminder that to be human is to be needy, and to be a Christian is to know in whom those needs are met. Yesterday in worship, we confessed that we often "walk away from neighbors in need, wrapped up in our own concerns." One group that walks toward those in need are the men and women of our Diaconate.
As many of you know, the Diaconate is a ministry of mercy that reaches out to those in our West Side congregation who are in crisis and offer help in assessing their needs and, working together, finding solutions. The launch of LSQ has led to growth in our collective attendance and, therefore, a growth in our need for more deacons and deaconesses.
So let me encourage you to help meet that growing need in three ways:
Consider nominating (if you are a member of either LSQ or WS) someone for the position of Deacon or Deaconess during the month of November.
Consider financially supporting the work of the Diaconate which is supported completely by donations.
Consider praying weekly for the men, women and work of the Diaconate who make Christ's mercy tangible in our church.
These are ways for us to get outside of our own concerns and walk towards our neighbor in need.
Thank you.
And God's grace was so powerfully at work in them all 34 that there were no needy persons among them. For from time to time those who owned land or houses sold them, brought the money from the sales and put it at the apostles' feet, and it was distributed to anyone who had need. – Acts 4:33-35
In Christ,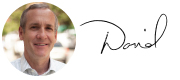 Rev. David Bisgrove
Redeemer West Side Senior Pastor
---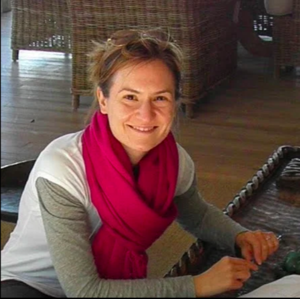 Elizabeth Carr
West Side Deaconess
At its core, the Diaconate is committed to coming alongside people as they are, while sharing the extraordinary story of a God who loves us more than we can fathom, even in the face of great difficulties.
We live in a big city and attend a big church. We are busy, sometimes frantic people who often carry the weight of our work, our families, our marriages, and so much else on our shoulders. We also live in a city and attend a church where it seems like everyone has it all together which can leave us feeling like we're the only ones who don't.
Since joining the Diaconate in 2013, I've been reminded time and time again that not only does no one "have it all together" but I don't either. In fact, although I joined the Diaconate expecting to help others in their struggles, the most profound part of this work has been how God has used it to highlight my own brokenness, over and over again.
At the most basic level, the Diaconate is comprised of volunteers who help people in our church who are facing financial difficulties. We help pay rent to keep people in their homes, cover medical bills that would otherwise be overwhelming, subsidize counseling sessions, and buy the metro cards that allow people to get to work each day.
But the work we do as a Diaconate – which, really, means the work we do as a church – is so much more than budgeting and planning and providing financial assistance. At its core, the Diaconate is committed to coming alongside people as they are, while sharing the extraordinary story of a God who loves us more than we can fathom, even in the face of great difficulties. Through us, God reaches into the details of individual lives and families, drawing close to them in their brokenness and showing them his tender, merciful love.
This work has forced me to draw close to the brokenness in others in ways that are often raw and heartbreaking and deeply sad. Through this heartache, God has continued to identify my own selfishness, judgmental attitude, tendency to jump to conclusions, and total commitment to gritting my teeth and muscling through life while relying entirely on my own strength. What was supposed to be a way for me to help those in need has really been a way for God to work in my life in a profound, often uncomfortable, completely powerful way.
Our God is one of relationship – God to the church, God to his Son, Jesus to us, us to those we work and live with and love – so I suppose it isn't surprising that God is using the Diaconate, which is first and foremost a ministry anchored in relationship, to refine and strengthen all of us and to highlight our shared need for his grace and mercy.
I, for one, have been transformed by the experience and am deeply humbled by the glimpses of glory I've seen in the process.
---

• Submit your application, we're hiring: West Side is looking for a new Children's Ministry Director. If you or someone you know is interested in submitting an application, visit our website for directions and to learn more.

• Trick or Treat at W83 Ministry Center, Oct 31: Make W83 Ministry Center a stop on your Trick or Treat route this Wednesday. Staff will be passing out candy!

• Mentor students at Mont Lawn City Camp with HFNY: Mentor male middle and high school students in East Harlem at Mont Lawn City Camp with HFNY twice a month on Saturdays and one-on-one throughout the academic year. Register online.

• Nominate Elders and Deacons this week, Nov 1: Beginning this Thursday, Nov 1, members are encouraged to nominate qualified and mature Redeemer members to serve on the Diaconate or the Session. Nomination form is available online.

• Join us for Prayer & Worship Night, Nov 1: Where is God in the midst of suffering and injustice? Join us as we pray for the opressed and the systems of the world.

• Attend the last Prayer class, Nov 4: Learn how to pray for the brokeness of the world and how to listen to God's guidance as you figure out how to intercede for our family, friends, neighborhood, church and leaders.

• Sort and pack donated materials at World Vision with HFNY, Nov 3: Donated materials will be distributed throughout the South Bronx on Saturday, Nov 3 from 10 a.m. to 2 p.m. Register online.

• Build relationships at a Do For One karaoke night with HFNY, Nov 3: Volunteers will join the residents from Coler Hospital at this fun karaoke night to build relationships with adults with disabilities and understand how DFO supports the residents. Register online.

• Join the next Agora conversation, Nov 12: Habits are the most important and most invisible parts of our lives. They determine who we are and who we're becoming. Justin Whitmel Earley will engage us on how habits have the most extraordinary impact on our souls.

• Learn more about serving on the Diaconate, Nov 12: On Monday, Nov 12 at 6:30 p.m. in the Redeemer offices, join us for an evening of hor d'oeuvres and a panel discussion with members of the Reedemer Diaconate. Learn more about this important ministry of mercy.

• Come hang out at the next West Side Social, Nov 14: You know the drill. Come grab a drink and get to know other Redeemerites at The Gin Mill from 7 to 10 p.m. Let us know you plan on being there!