Redeemer West Side Update
Yesterday, I preached on the "Mission of Community," our last sermon in a five week series that began with a meditation on the importance of worship. Reflecting on the topic of community and life in New York City, I was reminded of the words of Dietrich Bonhoeffer in his book, "Life Together" (a "must read" for anyone serious about embodying the kind of communal life God calls Christians into). Bonhoeffer reminds us that community, though essential, is not a given:
It is true… that what is an unspeakable gift of God for the lonely individual is easily disregarded and trodden under foot by those who have the gift every day. It is easily forgotten that the fellowship of Christian brethren is a gift of grace that any day may be taken from us, that the time that still separates us from utter loneliness may be brief indeed.
Life in NYC is relationally exhausting. Friendships forged over a period of years are regularly ruptured by the strong gravitational pull away from urban life. This can cause not only pain, but a certain reluctance to invest in new relationships. Bonhoeffer's words are a reminder that any deep community is a gift from God that should create in us, gratitude. Equally, it should keep us open to inviting new people into our lives who are in a season of loneliness and isolation. In other words, we are to offer the gift of community to one another as a "gift of grace," modeling the gift of God's grace to us through Jesus' death on the cross, which re-opened the door into the arms of our loving Father.
When Jesus had cried out again in a loud voice, He yielded up His spirit. At that moment the veil of the temple was torn in two from top to bottom. — Matthew 27:50-51
In Christ,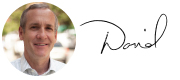 Rev. David Bisgrove
Redeemer West Side Senior Pastor
---
This fall, we launched a new initiative called Formation.
Listen to our Senior Pastors give a summary of Formation and our desire to equip you with practices to help you grow as a disciple of Christ and bring a gospel renewal to the city.
---
• The Holy Spirit and Work with CFW: How does the Holy Spirit help us see the unseen ways God is moving in our workplaces? Don't miss CFW's The Holy Spirit & Work this Thursday, October 26th with Lourine Clark and David H. Kim. Register HERE.

• Bring a friend to the Open Forum: In place of the 5 p.m. service this Sunday, we will be holding an Open Forum titled "Truth Matters." We will explore this timely topic through popular song, commentary and Q&A. It's a great opportunity to bring a friend who may have questions about the Christain faith!

• Join us in prayer at WS Prayer Night: As a new church, our need for prayer has never been greater. Join us on Monday, October 30 to reorient our hearts toward God and to pray for Redeemer West Side and the city. There will be scripture meditation, prayer and worship. Hearty refreshments provided; doors open at 6:45 p.m.

• November is Nomination Month for Elders and Deeks: Acts 6 portrays mobilizing leaders to care for the needs of the church. We need qualified and mature Redeemer members to serve on the Diaconate. Members, be thinking about anyone you believe may be suited to serve in this way!

• Special Mercy Fund Offering: Once a year the Diaconate takes a special offering to replenish the funds set aside for the mercy and care of our congregants. We ask that you consider supporting the ministry of the Diaconate by going above and beyond your regular giving and contributing a special gift to the Mercy Fund.

• Spotlight: An Evening with Sho Baraka and Propaganda: Grace and Race will host hip-hop artists Sho Baraka and Propaganda on November 3. The evening will present a deep dive into compassion, race and the church.

• Attend Volunteer Fair on Nov 5: Find out ways to serve Redeemer West Side and the city! Reps from HFNY, WS Youth and Children's Ministries, the Diaconate and the five Sunday Service Teams will be on hand to answer questions and get you plugged in. With over one hundred opportunities, there's something for everyone!

• Take Kids Ice Skating with HFNY and Prison Fellowship: Serve children who have an incarcerated parent by encouraging them with a fun day at Wollman Rink in Central Park on November 11 from 12:30 to 5 p.m.

• Supervise Packing Project at Boxes of Love with HFNY: Saturday, November 11, from 7:30 a.m. to 12 p.m., volunteers will supervise Redeemer West Side families packing Thanksgiving meals for families in need.

• Serve Breakfast at St. Paul's House with HFNY: Set up and serve breakfast on Sunday mornings to homeless guests in Midtown West. Mondays from 7 to 9 a.m.