Redeemer West Side Update
In a recent article in New York Magazine, Andrew Sullivan adds his voice to the concerns over the growing tribalism that is eroding our cultural discourse. A discourse that no longer sees those with whom we disagree as worthy of respect and civility, but as evil and trying to destroy our way of life.
Sullivan argues that two things are needed to reverse this trend, recognizing the dignity of every individual and forgiveness. These concepts are at the heart of the Biblical understanding of the human condition and, therefore, should naturally flow from the community that bears the name of Jesus. Christians affirm that everyone is created in God's image and is, therefore, worthy of our care, respect and dignity. We also affirm that we are all sinners and, therefore, share responsibility for the problems that plague the world. The church, in other words, should be rooted in the grace that celebrates the divine "givenness" of our shared humanity and the divine gift of God's Son that secures our forgiveness.
If you love those who love you, what reward will you get? Are not even the tax collectors doing that? And if you greet only your own people, what are you doing more than others? Do not even pagans do that? Be perfect, therefore, as your heavenly Father is perfect. — Matthew 5:45-48
In Christ,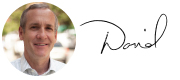 Rev. David Bisgrove
Redeemer West Side Senior Pastor
---
Brittany Ng
Connection Team
The Lord has really been showing me the importance of welcoming people into my life and my surroundings.
Brittany Ng grew up in Atlanta, GA and met her husband, Phillip, in Santiago, Chile. She went to Georgia Tech and worked in management consulting before moving to New York City eight months ago to start classes at Columbia Business School. She has found that learning to live in a city without a car can be challenging, "you can only fit so much in your arms and your apartment." But she has appreciated the push toward minimalism.
Brittany volunteers with the Connection Team at Redeemer West Side. "The Lord has really been showing me the importance of welcoming people into my life and my surroundings." When she was new to church she experienced how it feels to approach a group at coffee hour and has felt led to be on the "offense" of welcoming people to the church. "Whether it be welcoming refugees from war torn countries, welcoming new business school peers to church and into my home, or welcoming new church attendees to Redeemer - the Lord has highlighted the importance of having open arms and being flexible with my time and resources."
She is also involved in a women's community group and she and her husband are participating in Marriage Lab, a ministry for newly weds. Between volunteering and being in different aspects of community life, she has discovered that other Redeemer members live in her neighborhood. "It goes to show that getting involved in something at Redeemer will truly enable community growth - which is awesome!"
In her spare time, Brittany enjoys indoor spinning, working out, traveling and opportunities to eat at her favorite restaurant, Jacobs Pickles.
---
• Purchase tickets for next Agora conversation: On October 19 The ONE Campaign and Agora will be hosting op-ed Washington Post columnist Michael Gerson, Edith Jibunoh from the World Bank and Dr. Tim Keller in a conversation entitled Global Poverty and Local Advocacy: Seeing, Caring, Engaging to talk about ways we can engage in fight against global poverty

• Register for Tuesday Night Conversations: Hosted by West Side Women, each week we will host different guest speakers followed by small group discussion and prayer. First up is Kathy Keller. Register online.

• Opportunity to give for Hurricane Relief: The Redeemer family of churches has partnered with churches in impacted areas from Harvey, Irma and Maria to raise funds for relief efforts and assistance.

• City to City Sunday is This Week: Meet international church planters this Sunday and see how your contributions have impacted lives through CTC's vision of building gospel movements in global cities.

• Sunday's Sermon available online: Did you miss Sunday's sermon? You now have the opportunity to watch the sermon online! The videos will be uploaded each Monday evening.

• Formation Conference: Formed by the Gospel: In this two-day special event, pastor Tim Keller will teach how a Christian identity can be understood, embodied, and galvanized to serve those around us.

• Sign up for Facing Grief and Loss Workshop: This series of workshops is for individuals who are grieving a significant loss. It aims to help participants better understand how they grieve, find ways to process their grief, and connect to hope for the grief journey.

• Register for CFW's Soulful Work Lunch Series: On October 17, join NYTimes best-selling author Sally Lloyd-Jones for a lunchtime discussion at Soulful Writing.

• Attend a homelessness & mental health workshop: This workshop will address the problems, solutions, and opportunities related to serving our homeless neighbors with mental health needs and present practical and appropriate ways volunteers can provide compassion, grace, and care.

• Support Local Families in Crisis: Safe Families is a volunteer-driven ministry with the goal of keeping kids safe and families intact. There are a variety of volunteer opportunities to come alongside families.

• Assist with 3 Year Old Class Activities: Volunteers will help teachers facilitate the children's social and emotional growth through open ended play and active engagement with children.