Redeemer West Side Update
T.S. Elliot once wrote that the "greatest proof of Christianity for others is not how far a man can logically analyze his reasons for believing, but how far in practice he will stake his life on his belief." Jesus died not just to set us free from the power of sin but to unleash in us the power of the Spirit. To what end? Mission. To take up our cross and "stake our life" on his call to make disciples of others (Matthew 28:19). C.S. Lewis echoed this call writing that the church exists for no other purpose. "If the Church is not doing this (making disciples), then all the cathedrals, clergy, missions, sermons, even the Bible, are a waste of time."
To that end the Redeemer churches will come together for a one-night event on November 14 from 7 to 9:30 p.m. at W83 to learn, grow, and prepare to be mobilized for missional living. Tim Keller will lead two sessions on what it means to be a disciple in today's culture and how we can effectively share our faith in spite of tough questions and misconceptions about Christianity. In addition Rebecca McLaughlin will share about her book Confronting Christianity, and everyone in attendance will receive a copy of her book. So please register today for this important event and pray every day for opportunities to live out Jesus' call on your life.

Missional Living plenary sessions:
1. How do we form Christ-like believers now?
2. How do we share our faith now?
3. Confronting Christianity
Then Jesus came to them and said, "All authority in heaven and on earth has been given to me. Therefore go and make disciples of all nations, baptizing them in the name of the Father and of the Son and of the Holy Spirit, and teaching them to obey everything I have commanded you. And surely I am with you always, to the very end of the age. — Matthew 28:19-20

In Christ,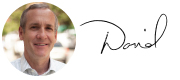 Rev. David Bisgrove
Redeemer West Side Senior Pastor
---
We want to see a city renewed by the gospel. On November 14 from 7 to 9:30 p.m. at W83, the Redeemer churches will come together for a one-night event to learn, grow and prepare to be mobilized for missional living. Learn more about this event by watching the video below.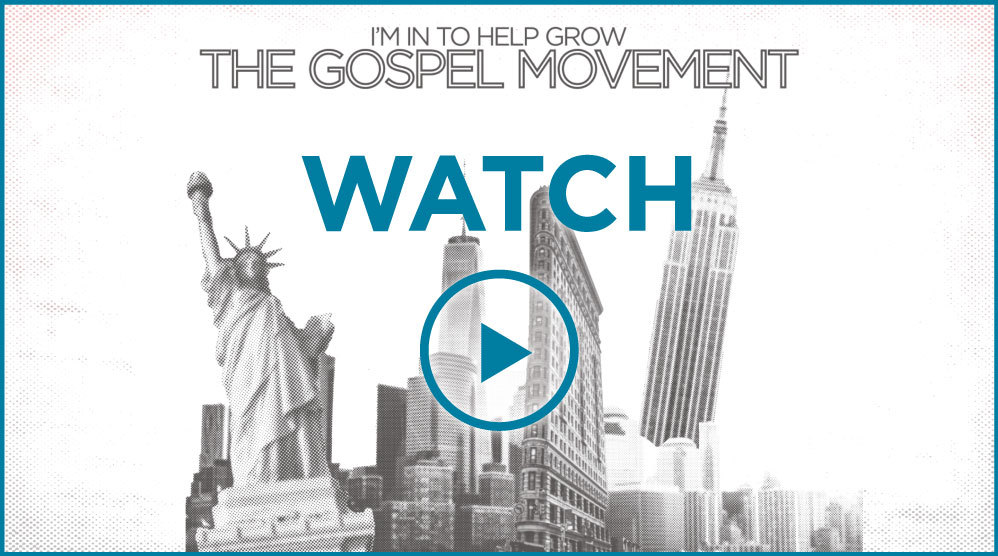 ---

• Now accepting nominations for elders and deeks: Nomination season is well underway! From now until Nov 11, members are encouraged to nominate qualified and mature Redeemer members to serve on the Diaconate or the Session.

• Parents, attend this important conversation, Oct 22: You are invited to attend "A Thoughtful and Faith-Based Conversation on Porn" tomorrow evening. Our goal is to cultivate a safe, intentional community of parents who are both encouraged and equipped to support youth as they navigate growing up in a highly digital age.

• Join The Open Door for Conversation Night at W83, Oct 23: ESL students often request extra practice in conversational speaking and listening. Volunteers will be grouped with 3-4 students and given conversation prompts. If you'd like more information please register with Teresa Vargas at [email protected] by Oct 21 (today!).

• Let's have dinner together, Oct 27: Everyone is welcome to join us for a Fall Church Family Dinner. Whether you are single, married, have kids - whatever your stage of life may be - gather around the table after the 5 p.m. worship service to enjoy a meal together. Space is limited so please make sure you RSVP!

• Serve breakfast to the homeless with HFNY: Volunteers will serve coffee and tea, prep and serve a hot lunch, and play games (ping pong, chess, checkers, dominoes etc) with the guests.

• Make W83 part of your candy route, Oct 31: Heading out to collect candy on Halloween? Swing by W83 where Redeemer West Side and W83 staff will be handing out candy to our neighbors.

• Sort and pack donated materials for communities in need, Nov 2: Join World Vision to sort and pack donated materials that will be distributed to communities in need in the South Bronx

• Lace up your shoes for a Walking Tour, Nov 2: If you've never ventured out to Staten Island, now's your chance! Come discover the architectural "crown jewels" of Staten Island's 19th-century seafaring past at Snug Harbor.

• Provide childcare for teen moms at YoungLives Manhattan Campaigners, Nov 4: Volunteers will be helping with a range of duties from serving food to childcare during YoungLives bible study.

• Volunteer to help with West Side social events: Our social events — Trivia Night, Walking Tours, Super Bowl Event, Sundaes on Sunday — are always in need of people to help with decorations, registration, striking up conversations and more.