Redeemer West Side Update
Living in New York City means inhabiting all kinds of experiences simultaneously. For example, Walt Whitman wrote, "This is the city, and I am one of the citizens. Whatever interests the rest interests me." We feel that sense of connectedness to one another as we ride the subways and walk the streets. But, we also feel breathless and isolated, and find resonance with the words of Bob Dylan who wrote that NYC is a "city where you could be frozen to death in the midst of a busy street and nobody would notice."
Christians living in NYC are called to embody Whitman's ideal, which means jumping off the treadmill so that we can see and meet the needs of those around us. But, that requires a certain willingness to be annoyed. Dietrich Bonhoeffer in his book "Life Together" put it this way:
We must be ready to allow ourselves to be interrupted by God. God will be constantly crossing our paths and canceling our plans by sending us people with claims and petitions.
One of the remarkable things about Jesus is that he never seemed to be in a hurry. He knew where he was going and what he needed to do. But, we constantly find him eating with "sinners" (Matthew 9) or talking with outcasts, like the Samaritan woman (John 4). And yet, some of us are too busy to stick around for more than five minutes after the postlude ends on Sundays. I'm as guilty as the next person about being "too busy" at times for those people in my life who are hurting. So, let me encourage all of us this week to be sacredly annoyed by those God puts in our path and letting their interests interest you.
Carry each other's burdens, and in this way you will fulfill the law of Christ. — Galatians 6:2
In Christ,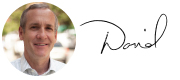 Rev. David Bisgrove
Redeemer West Side Senior Pastor
---
Krystal Houde
Beta Group Leader and Usher
The biblical teaching at Redeemer encourages me... and my growing community of believers hold me accountable.
Krystal Houde grew up all over the country and overseas due to parents being in the Air Force. When the opportunity came to relocate to New York City, she felt like God was calling her to be here and to stand up for who God is and what it means to be a believer. While she finds it exciting to be exactly where God wants her, it is also scary. "I think the greatest challenge is staying true to my faith and growing in my faith while living in a city that has rejected God's existence and his standard for living," she says. But she has found encouragement. "The biblical teaching at Redeemer encourages me in this challenge and my growing community of believers hold me accountable."
Krystal volunteers at Redeemer as a Beta Group Leader and Usher on Sundays and she is also a team leader for Avail NYC. Avail NYC is a HFNY affiliate that cares for women and men facing unplanned pregnancies or post abortion help. "I have grown in my compassion for women and their partners facing these major life decisions and am challenged to love these people as Christ loves."
In her spare time, Krytsal enjoys DIY activities and almost always has a renovation project in the works. She also enjoys singing, knitting, tennis and biking through Riverside Park.
---
• Get your tickets for the next Agora Conversation: This Thursday, October 19, Michael Gerson, Tim Keller, and Edith Jibunoh will gather to discuss the issues contributing to global poverty and ways we can engage in the fight against it. Purchase tickets here.

• Register for Sharing Your Faith on Oct 22: The second part of the Sharing Your Faith classes. you'll learn ways to overcome barriers you face when sharing your faith and ways to navigate those conversations so the gospel can be shared and truly heard.

• Attend CFW's The Holy Spirit & Work, Oct 26: How does the Holy Spirit help us see the unseen ways God is moving in our workplaces? Don't miss CFW's The Holy Spirit & Work on October 26 with Lourine Clark and David H. Kim. Register HERE.

• Bring a friend to the Open Forum, Oct 29: In place of the 5 p.m. service on October 29, we will be holding an Open Forum titled "Truth Matters." We will be exploring this timely topic through popular song, commentary and Q&A. This is a great opportunity to bring a friend who may have questions about the Christain faith!

• Invest in the next generation: Do you have an interest in serving the next generation of New Yorkers? Come alongside middle and high school students at Redeemer as they experience the grace, hope and need of the gospel.

• November is Nomination Month for Elders and Deeks: Acts 6 portrays mobilizing leaders to care for the needs of the church. We need qualified and mature Redeemer members to serve on the Diaconate. Learn more and nominate here.

• Sign up for Marriage Refresher Workshop Series: This series will address our culture's conflicting messages about marriage and offer a more glorious vision for marriage based on God's redemptive story. Wednesdays in November.

• Supervise Boxes of Love at W83, Nov 11: Volunteers will supervise a packing event on November 11 from 7 a.m. to 12 p.m. serving families in need this Thanksgiving with Cru Inner City. Register online.

• Purchase tickets for Gospel Identity Conference, Nov 17-18: In this two-day special event, pastor emiritus Tim Keller, and others, will teach how a Christian identity can be understood, embodied, and galvanized to serve those around us.

• Build relationships with women at BMWC: On Fridays from 6:30-8:30 p.m. volunteers treat Bowery Mission Women's Center residents to a safe and fun night of activities in NYC. Register online.

• Serve at St. Paul's House for Friday breakfast: Serve breakfast to homeless guests from the Midtown West Community at St. Paul's House on Fridays from 7 a.m. to 9 a.m. RSVP online.