Redeemer West Side Update
Last week, my family visited the Museum of Modern Art. It's the kind of place where I am always humbled by how much I don't know and inspired by what I learn. One of the things I learned was that surrealism (superior reality) was inspired by a French poet (Andre Breton) whose goal was to overthrow what he saw as the oppressive rationalism of his age by accessing the superior reality of the subconscious. In other words, it was a movement, in part, that called on artists to explore a reality beyond what they could touch, taste and see.
That definition struck me as one way to think about Christianity and the church, as we are individually and corporately called into a superior reality that is "more than meets the eye." The church is the place where heaven and earth come together; where the unseen God, by his Spirit, works out the mystery of the gospel through humans living out their everyday lives. Pausing to reflect on that is both humbling and inspiring and another example of God's amazing grace.
No, we declare God's wisdom, a mystery that has been hidden and that God destined for our glory before time began. None of the rulers of this age understood it, for if they had, they would not have crucified the Lord of glory. However, as it is written:"What no eye has seen, what no ear has heard, and what no human mind has conceived" — the things God has prepared for those who love him — these are the things God has revealed to us by his Spirit. – 1 Corinthians 2:7-10
In Christ,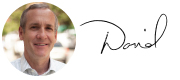 Rev. David Bisgrove
Redeemer West Side Senior Pastor
---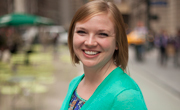 Meagan Lloyd
Children's Ministry Director
It has been my joy to serve the community of Redeemer families alongside you.

"History is happening in Manhattan and we just happen to be in the greatest city in the world"
– Lin Manuel Miranda

New York City is, indeed, the greatest city in the world, so it is with incredible sadness that I write to inform you all that my family and I will be relocating to California in January. While we know this is the right choice for our family, it was not an easy one to make. I may never love a job, a community, or a city as much as I love this one.

It has been my joy to serve the community of Redeemer families alongside you. I am overwhelmingly grateful for the time, love and energy you have poured into this ministry and into the lives of our children. Thank you for your words of encouragement; your support has meant more than words can say. I am leaving behind an incredible Children's Ministry team that will continue to innovate programs, equip our leaders, and love and serve West Side families. They are some of the most incredible people I have known. I am so excited for what is next for Redeemer West Side Children's Ministry, and will continue to pray for its flourishing for God's glory. Please join me in prayer during this time of transition and for God to lead us to the next Director.

I am not sure what lies ahead for me, but I will forever be grateful for these life-changing years you have allowed me to share with you. If you have any questions or concerns over the next couple of months, please do not hesitate to contact me at [email protected]

With joy and gratitude,
Meagan Lloyd
Children's Ministry Director
---

• Inspire Mercy Month is coming: Know anyone uniquely gifted in extending mercy and care? Submit names now to receive a reminder in November to nominate them for the Diaconate or Elder.

• Volunteer with HFNY's His Toy Store: Get ready for Christmas by serving on the HFNY His Toy Store Committee for a new store site in Washington Heights that will be hosted Saturday, December 8. Contact [email protected] for details.

• Sign up for The Philip Series, Oct 18: In the first class of The Philip Series we'll see how Ruth's sacrificial love is an example on how we are to love others.

• Attend High School Search Round Table, Oct 23: All parents are invited to join us for a discussion on the process for applying to public High School. This event is open to the public so invite others who may also have questions!

• Run each Saturday with other Redeemerites: Join fellow Redeemerites at designated meeting spots in Central Park. Go at your own pace and bring friends. The more the merrier! Contact [email protected] for info.

• Learn more about Safe Families for Children, Oct 24: Learn how you can serve as a volunteer and come alongside overwhelmed families with HFNY on Wednesday, October 24 from 7 to 8 p.m.

• Sign up for CFW's Faith and Work Class, Oct 24: This 6-week, introductory level, cross-vocational course will focus on six different Bible passages from which we will gain insight concerning God's intention for our work.

• Purchase tickets for upcoming Agora events: There are a couple of Agora conversations taking place at the end of the month. Join us as we talk about Penn Station as well as Mister Rogers' Neighborhood.

• Mentor kids through Operation Exodus, Saturdays: Mentor kids from the Washington Heights Latino community with HFNY on Saturdays from 9:30 a.m. to 12 p.m.

• Register for the Formed for Justice Conference, Nov 16 & 17: Guest speakers will challenge us to consider what the Bible says about justice and equity, how the churches often fail to live up to these ideals and how we can faithfully begin pursuing justice wherever we are. Registration will be closing soon.