Redeemer West Side Update
Today commemorates Christopher Columbus, a man who set out on ships to explore unknown worlds. Those who were part of his expedition would have no doubt had a sense of hope that was exciting but uncertain. "I hope we survive this journey and arrive to our unknown destination safely." I was thinking about this in light of one of our church's core values which is that we seek to be:
Hopeful about the future — We are joyfully optimistic about the future. We are free to look ahead trusting that God's kingdom is at work around us, and that we are hopeful about the church, our lives, and the city.
The hope of an explorer setting sail, or a job applicant (I hope I get the job) or sports fan (I hope the Yankees win) is a longing for something in the present that is uncertain. Christian hope is a certainty about something in the future that you partially have now. Paul captures this in Romans when he writes that Christians eagerly and patiently wait for our adoption to sonship and the redemption of our bodies, both of which are first-fruits of the Spirit. In other words, Christians are already adopted and redeemed (first-fruits) and will one day fully experience adoption and redemption. My prayer is that this hope, rooted in the love of Jesus and demonstrated through his death and resurrection, will radiate out of our church and into the lives and streets of our city.
Not only so, but we also glory in our sufferings, because we know that suffering produces perseverance; perseverance, character; and character, hope. And hope does not put us to shame, because God's love has been poured out into our hearts through the Holy Spirit, who has been given to us. — Romans 5:3-5
In Christ,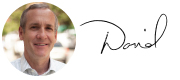 Rev. David Bisgrove
Redeemer West Side Senior Pastor
---
---
• Confront the messiness of relationships, Oct 15: Building relationships with our neighbors can get difficult. But we have hope. The gospel is all about reconciled relationships! Find the joy, life and hope that come from knowing and being known by others.

• Get to know others at the West Side Social, Oct 17: This is a great, laid back way to get to know other West Siders. Eat some appetizers, grab a drink and strike up a conversation with somebody new. Or just come hang out with your community.

• Parents, join us for an important conversation, Oct 22: Research is uncovering the long-term, negative impacts of pornography. We invite you to join us for "A Thoughtful and Faith-Based Conversation on Porn." More information and registration online.

• Support the West Side's first mission team, Oct 22: Help support our Europe 2020 Music Missions Team, as they share a preview concert of Broadway songs on October 22 at 7 p.m. in the sanctuary at W83. Reception to follow.

• Join W83 for a Gallery Talk with Rachel Martin, Oct 24: Bring your friends back to the Gallery at W83 to hear Rachel Martin talk about her series of portraits that highlight the value of the American working class, and her own process, including her work with a vintage bellows camera, usually used to photograph dignitaries and celebrities.

• Serve breakfast to homeless guests at All Angels Church: Twice a week they provide a continental breakfast, shelter from the heat and cold, hot showers, toiletries, mail service, a hot lunch, as well as medical, psychiatric, and other social services to the guests.

• Enjoy a meal with your church family, Oct 27: Gather around the table with your West Side church family. West Side staff will be serving this meal catered by Jacobs Pickles and is an opportunity for us to sit and enjoy each others company.

• Trick or treat is right around the corner, Oct 31: Bring your friends and stop by W83 to receive candy from West Side and W83 staff! We can't wait to see the creative costumes your kids have come up with!

• Attend Safe Families info session with HFNY: Learn how you can serve as a volunteer and come alongside overwhelmed families. The roles are flexible and volunteers can offer support according to their skills, interests, and availability.

• Supervise Boxes of Love with West Side and HFNY: Help Redeemer West Side and LSQ families as they partner with Cru Inner City's Thanksgiving outreach. Oversee room setup, load and offload of boxed items, direct assembly line flow, and quality check packed boxes.