Redeemer West Side Update
A recent article in the Washington Post by Michael Gerson described the goal of our current political climate "is no longer to win arguments but to crush opposition." This climate plays out in the life of Jesus when he affirms to Pilate that he is a King, a statement that would have been a direct threat to Pilate's political power. It is also a statement that, among other things, led to Jesus being "crushed" by the powers of his day through the tortuous means of Roman crucifixion. Christians believe it was Jesus' surrendering to that execution that unleashed the power of God's Kingdom (Philippians 2:6-11). The challenge for Christians is appropriating that power in a climate that is focused on demonizing and crushing our enemies.
To help us meet that challenge, we are hosting two events. The first is a conversation with Michael Wear on October 11 at W83 Ministry Center at 7 p.m. Michael is a Christian and former White House staff member and will lead us in a conversation on the relationship between faith and politics. In addition, we will host an Open Forum entitled "speaking of politics…" which will explore the relationship between religion and politics. We hope you will mark these in your calendar and invite friends who might not normally come to church as we seek to live in a way that reflects our King.
Jesus said, "My kingdom is not of this world. If it were, my servants would fight to prevent my arrest by the Jewish leaders. But now my kingdom is from another place." – John 18:36
In Christ,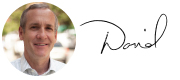 Rev. David Bisgrove
Redeemer West Side Senior Pastor
---
---

• Sign up for a Beta Group: Beta Groups (and Community Groups) are a great way to meet new people, who you can share life with, share prayer requests and discuss the Sunday scripture together.

• Serve as an Operation Exodus mentor with HFNY, Sat: Volunteers mentor kids ages K-8th grade on Saturdays throughout the school year in class settings based on age groups and gender. Saturdays from 9:30 a.m. to 12 p.m.

• Serve as an ESL partner at GeMS with HFNY, Oct 3: Each volunteer will have the opportunity to further the study of an adult English learner on Wednesday, October 3 from 7 to 8:30 p.m.

• Attend a training for ViVA Uptown with HFNY, Oct 6: Learn about mentoring middle or high schoolers at Inwood Academy on Saturday, October 6 from 9 a.m. to 12 p.m.

• Register for Faith & Politics class, Oct 11: Michael Wear will be joining us for this class as we think though the intersection of our faith and our politics. Join us for this timely and important discussion.

• Join us for the next Agora conversation, Oct 12 and 13: Join us in the evening on Oct 12 for a screening of the documentary Stranger in Paradise, which dismantles our understanding of the immigrant crisis. Stay after for a panel discussion.

• Sign up for Prayer: Communing with God, Oct 14: How do you ask God for the true needs of your heart, and how might he be answering you? This two week class explores the role of the Holy Spirit and how God can powerfully transform you.

• Attend Intro to Redeemer West Side, Oct 14: New to Redeemer? Interested in church membership? Come learn about our history, ministries, and where you fit in at Intro to Redeemer West Side.

• Register for Calming Your Anxious Mind, Oct 15: This counseling group will help you understand how anxiety affects you and provide coping skills, awareness of human limitations and an increased dependence on God.

• Attend The Value of a Woman, Oct 17: Women and men are welcome to join us for this event. Kathy Keller will join us as we look at how God's view of the identity of women compare with the empowerment of women in our culture today.