Redeemer West Side Update
Our current sermon series is exploring the concept of identity, which is the quest to answer the question, "Who am I?" Our current culture is the first in history that seeks the answer to that question inside the self, rather than outside. This idea is perfectly captured in a commencement address by Ralph Waldo Emerson to the graduates of Harvard Divinity School in 1838 who told them that the problems we find in the world are the byproduct of our "failure to listen to the heart, (our) indifference to our own true voice. That the only sacred thing is my nature and that redemption is found in the soul of man."
This is radically different from the Bible's view that our identity is found in our adoption into God's family (1 John 3:1,3; Gal 3:26). The modern identity is flexible and, therefore, unstable. The biblical identity is fixed and, therefore, secure. The security is the unconditional love of God the Father who so loved the world that he sent his beloved Son into the world not to condemn it, but to save it (John 3:16-17). So, on this Monday, let me encourage you to start the week by asking yourself these questions taken from JI Packer's book "Knowing God":
Do I understand, value and daily remind myself of my privilege of being a child of God?
Does the family likeness appear in me? If not, why not?
As your understanding of adoption becomes more real in your life, you will stop listening to your heart and, instead, listen to the words of God your Father as he reminds you that you are his child in whom he is well pleased.
See what great love the Father has lavished on us, that we should be called children of God! And that is what we are! — I John 3:1
In Christ,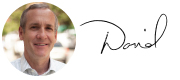 Rev. David Bisgrove
Redeemer West Side Senior Pastor
---
Drew Melton
West Side Deacon
How good is our God who can take our weakness and use it for His glory!
Drew Melton has been serving as a Deacon at Redeemer West Side since 2013. Drew recently shared his testimony during service on October 29, during the morning services, and November 5, during the evening service, and has shared it below:
I have been honored and humbled to be a Deacon at Redeemer for the last four years.
At the end of deacon training, during the final interview with the elders, I was asked, "Why do you think you are fitted for the role of deacon?" I was struck then how God had been preparing me for the role of deacon for a long time.
I am a former Marine. My father was a former Marine. My upbringing and training did not honor the Touchy Feely. There weren't a lot of hugs.
I remember in boot camp my instructors drilling into us that endurance and bearing up were the only proper response to pain, suffering, and even insecurity. They used to shout, "pain is weakness leaving the body." In combat, I quickly learned that there was no place for weakness — I must remain in control and not give-in to my emotions. That philosophy held up until I became a parent and was faced with challenges that made me realize how truly inadequate I was for the task of controlling my own life or the lives of my children.
Within a two-year span, both my children received a bipolar diagnosis. They were teenagers at the time, and I had to watch as many of their dreams were shattered, and many of my dreams for them were shattered, as well. I became an angry and bitter person. I was angry at God. I was angry at Him for making my children suffer, and I was angry at my own inability to help them. Depression followed. One day, in desperation, I begged Jesus to take away my bitterness.
He did. He took away my debilitating bitterness.
But He did more. He broke my empty pride and showed me how incapable I was of caring for the hurting in my own strength. He took my heart, which had become hardened because of my children's struggles, and He slowly began to soften it, as I, and they, have experienced more and more of His goodness and mercy. It has been a gradual process, but I thank God for taking away that bitter, hard heart and replacing it with a new, softer model. I am now so grateful for the chance to love and care for those who are hurting or struggling, or just having a really bad day. I know, when you are hurting, you can forget that God is good.
As deacons, our job is to remind people that they are not alone. Loving, caring and especially the privilege of praying with them — has become a true joy to me. Like Jacob, I wrestled with God and lost. But losing my fight with God brought me to a place where I am better able to share His love.
I am thankful that my children are both in a good and hopeful place. They have become beautiful, caring people who live day-to-day in the hands of God.
How good is our God who can take our weakness and use it for His glory!
---
• Now Accepting Nominations for Elders and Deeks: Nomination month has arrived! From now until the end of November, members are encouraged to nominate qualified and mature Redeemer members to serve on the Diaconate or the Session.

• Join HFNY to provide toys to families this Christmas: Give to provide toys for 1,960 families with limited financial resources at 12 stores across NYC where parents can shop for new toys.

• Attend the next Tuesday Night Conversation, Nov 7: West Side Women hosts guest speaker, Bethany Jenkins. Bethany is the Vice President of Forums at The Veritas Forum, a contributor at The Gospel Coalition, and a Senior Fellow at The King's College. She's worked in Congress, at the State Department, on Wall Street and in Big Law. Come hear what vocational advice she has that's better than just "follow our passion."

• Soulful Work Lunch, Nov 10: CFW hosts Michael Luo, The New Yorker's digital editor, for a lunchtime conversation about the common struggles and hopes of the journalism profession.

• Supervise Boxes of Love at W83 with HFNY, Nov 11: Volunteers will supervise a packing event on Nov 11 from 7 a.m. to 12 p.m. serving families in need this Thanksgiving with Cru Inner City. Register online.

• Special Mercy Fund Offering, Nov 12: Once a year the Diaconate takes a special offering to replenish the funds set aside for the mercy and care of our congregants. We ask that you consider supporting the ministry of the Diaconate by contributing a special gift to the Mercy Fund.

• Get your tickets for Gospel Identity Conference, Nov 17-18: Price increases tomorrow! You won't want to miss this weekend as we explore the differences between modern identities and a gospel identity, and the practices that grow a gospel identity.

• Support families in crisis with HFNY, Nov 20: Safe Families for Children seeks to reduce foster care numbers by offering care and support to isolated and overwhlemed families. Learn more at an info session on Nov 20 from 6:30 to 8:30 p.m. Register online.

• You're invited to a Birthday Party for Jesus: Join West Side and Lincoln Square's Children's Ministries as we celebrate the birth of Jesus with a birthday party featuring Christmas carols, a HFNY service project, crafts, games, and more. Bring your family and invite your friends.

• Join a community group: New to Redeemer? Interested in discussing the Sunday scripture and having a group of friends to live life with each week? The most important way to get plugged in to the life of our congregation is getting involved in a community group. This is a place to both cultivate a relationship with God and friendships with others.

• Invest in the next generation: Do you have an interest in serving the next generation of New Yorkers? Come alongside middle and high school students at Redeemer as we experience the grace, hope and need of the gospel.

• Read the latest Rise update: Learn about the amazing things God is doing and specific ways you can continue to pray for this vision.