Redeemer West Side Update
Two weeks ago today, one of my shepherds passed away. Eugene Peterson was a poetic shepherd whose sanctified imagination shaped my life and ministry in profound ways. To honor his legacy, I have included here just a sliver of his wisdom and insight – a timely reminder given that tomorrow is Election Day. His words remind us that Christians have been given both a gift and responsibility to prioritize our prayer life over our Twitter feed.
Prayer is political action. Prayer is social energy. Prayer is public good. Far more of our nation's life is shaped by prayer than is formed by legislation. That we have not collapsed into anarchy is due more to prayer than to the police. Prayer is a sustained and intricate act of patriotism in the largest sense of that word – far more precise and loving and preserving than any patriotism served up in slogans. That society continues to be livable and that hope continues to be resurgent are attributable to prayer far more than to business prosperity or a flourishing of the arts. The single most important action contributing to whatever health and strength there is in our land is prayer.
Thank you, Pastor Peterson, for everything.

The Lord reigns, let the earth be glad; let the distant shores rejoice. – Psalm 97:1
In Christ,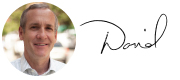 Rev. David Bisgrove
Redeemer West Side Senior Pastor
---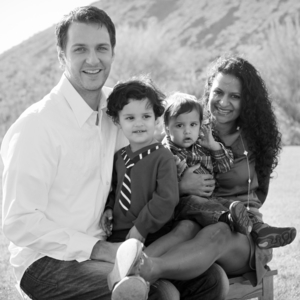 Barry Russel
West Side Deacon
The Diaconate embodies God's mercy to those in need.
I've had the privilege of serving on the Diaconate for the West Side and Lincoln Square over the last 3.5 years. When I was first asked to join the Diaconate Team, I hesitated, not thinking I was a particularly good fit for a group of people I considered to be extremely sympathetic and empathetic. But as I began to reflect on the work of the Diaconate, I realized that God had been preparing me for this role as a recipient of the church's sympathetic and empathetic love.
Six years ago, my wife and I's world was rocked when our 3-month old son, Wyatt, passed away during an afternoon nap. The next several hours in our apartment were surreal and filled with a frenzy of police and medical examiners. My wife and I held Wyatt and pleaded with God for nothing short of complete restoration. But at the end of the night, when they took my son's body away and we sat in a dark, empty apartment, the grief and despair were overwhelming. How would we ever recover from this?
Unbeknownst to us, God was preparing care in the form of our Community Group. Over the following days and weeks, the body of Christ met our physical, emotional, and spiritual needs – sitting with us in our grief, removing practical and financial burdens, and covering us with prayer. We were overwhelmed with love, allowed to grieve unburdened by all of these details, and somehow, by the end of the first week, we were even able to laugh.
Joining the Diaconate has provided an opportunity for me to be the hands and feet of Christ to others in need. On a weekly basis I bear witness to the suffering in our midst and see those within our body that are hurting and have needs. Sometimes these people are on the fringes of community, without people knocking down their door to help. Being a "Deek" has given me the opportunity to tangibly minister to brothers and sisters in Christ whom I did not know before but with whom I have no less bond than my own brothers and sisters. This is the bond of Jesus. I can enter into their grief, not because I have the perfect words to say, but because my own experience with loss and healing provides a well of empathy and hope.
The Diaconate embodies God's mercy to those in need. Through my participation, I can see Jesus transforming my scars into His glory, which is something I never could have imagined in the midst of my grief. I was concerned that I was inadequate to serve on the Diaconate, however God has shown me, through the Diaconate, that he does not need our strength – he desires our willingness to be used and transformed into His image. This is Jesus's design for the church body: that we would join Him in sacrificial service to each other and mysteriously find ourselves served in the process.
---

• HFNY's His Toy Store is here: Give by Nov 21 to help us provide 4,284 toys to 2,051 families with limited financial resources this Christmas through 13 pop-up stores across the city in December. Give online.

• Support the Diaconate this year: Once a year the Diaconate takes a special offering to replenish the funds set aside for the mercy and care of our congregants. Support the ministry of the Diaconate by contributing a special gift to the Mercy Fund.

• Sign up for a Community Group: Community is essential for spiritual growth and flourishing. Make new friends by joining a Community Group and allow God to reveal himself through examining scripture, praying, and sharing life together.

• Attend Practices for Christian Formation, Nov 11: This class is designed to help you both understand the Christian story and to help you live in it in such a way that pleases God and advances God's purposes.

• Register for the Formed for Justice Conference, Nov 12: Registration for the Formed for Justice Conference closes on November 12. Register before you miss the chance to attend.

• Learn about your habits at Agora, Nov 12: The Common Rule – Habits of Purpose for an Age of Distraction by Justin Whitmel Earley argues that our most ordinary habits of attention have the most extraordinary impact on our souls. Join the conversation!

• Meet new people at the West Side Social, Nov 14: West Side Socials are a great place to for good food, good friends and good times. Come hang out with us and other West Side Redeemerites.

• Attend an info session for The Open Door with HFNY, Nov 14: Learn more about teaching ESL/GED classes on Wednesday, Nov 14 from 7 to 8 p.m. Register online.

• Sign up for the next class of Marriage Renewal, Nov 27: Marriage is hard work and we can't always figure it out on our own. Marriage Renewal is for couples married 2+ years as a way to understand, strengthen and practically work on our marriages. Dinner included when you register.

• Serve at HFNY's His Toy Store with Redeemer West Side, Dec 8: Help greet families, serve as personal shoppers to help parents pick out toys, offer gift wrapping, provide childcare activities, and more at W83 Ministry Center from 9 a.m. to 1 p.m. or in Washington Heights from 12:30 p.m. to 5 p.m.