Redeemer West Side Update
We have been studying the parables of Jesus this fall which I've been calling stories for the hard of hearing because when Jesus was asked "why do you speak in parables?" he replied:
"Though seeing, they do not see; though hearing, they do not hear or understand?" (Matthew 13:13)

What does that mean? To hear and understand is to take the message into the center of your life in a way that it changes your behavior. In other words, to "hear" the parables is to not just know the meaning of the story but to live the story of Jesus because you have heard it. Just like you don't really know if a chair can support your weight until you sit down on it, you don't know Jesus and his word until you obey it. That is why one commentator, in reflecting on the parables, said they force us to "stop, reconsider our ways and change our behavior." In other words, they are Jesus' way of saying: "Repent, for the Kingdom of Heaven has come near" (Matthew 4:17).
The people living in darkness have seen a great light; on those living in the land of the shadow of death a light has dawned." From that time on Jesus began to preach, "Repent, for the kingdom of heaven has come near." — Matthew 4:16-16
In Christ,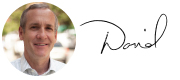 Rev. David Bisgrove
Redeemer West Side Senior Pastor
---
Gary Bowler – West Side Deacon
I have learned many lessons through this trial – one being not to hold on to the slightest things of this world – they could pass away sooner than we think.
In August 2012, I began attending Redeemer. In a short time, I was happily involved with Community Groups in various capacities along with the West Side Men's Bible Study. During the year of 2014, I was nominated and accepted as a Diaconate candidate. In January of 2015, I began the theological component of the Diaconate studies. A few days afterward I came home after a wonderful and uplifting class and found a large legal document plastered on my apartment door.
As soon as I was completely inside in the privacy of my apartment, I began to read it. I was devastated. It read that if I was not out of my apartment in five days I would be evicted.
It was quite a jolt. I immediately entertained thoughts of me being homeless, or having to ask someone for lodging, and all sorts of undesirable options. According to the Attorney General's office of New York State, I was totally legitimate in providing AirBnB services. How could they do this to me?
The next day at work I contacted a lawyer. I found one with expertise in the area I needed and we agreed to meet in a week. Meanwhile, this potential for losing my apartment after 39 years was surreal. I called on the Lord, as I had done before. Thoughts of what could happen begin to permeate every aspect of my life. I would think of multiple scenarios that most likely would have occurred as a result of my eviction.
In spite of my knee jerk responses, I made a decision that I would not share this issue with anyone. I wanted to totally trust and depend on the Lord. There were many times when my mind knew all the right verses to apply to this situation, but many of those thoughts never got down to my heart. But I kept praying.
I also wanted to ensure that I never let on that anything so amazing could possibly be happening. So I made the effort to carry myself as usual when greeting the guys each Tuesday morning who were attending the West Side Men's Bible Study, as well as my colleagues at work, along with my Diaconate family.
What made my feelings so intense is knowing that even when innocent, the right lawyers could twist the truth in such a way to make for a false verdict. This fact haunted me. Then as part of my morning devotions, I would recite the 91st Psalm every single morning. I would randomly repeat some attributes of the Lord, such as being the righteous judge and my advocate. Often I thought of songs that indicated Jesus was a "lawyer in the courtroom."
After multiple court appearances and waiting for the next, I began to realize that if God allowed me to have to relocate, it was him doing so and I should respond accordingly. Over the weeks there was a little bit of progress made, but not much. Sometimes I would revert to where I started from in my thoughts.
When I dealt with Diaconate clients who were either being displaced or evicted, I certainly related to them because of my situation, unbeknownst to them. I became much more empathetic than I would have been if I were not in this situation.
This went on for several years – and I believed slowly more and more that nothing could happen unless God had allowed it. Slowly it went from my head to my heart. Then one day after speaking with my lawyer, I received the news that they had dropped the case "with prejudice." I was astonished and relieved. But it didn't end there. I later had the next fight of disputing monies I was accused of owing, even when I had bank documentation that supported my claims.
In January 2018, that aspect of this entire ordeal was resolved. It was finally reflected in my rent bill the month of February 2018. My rent bill went from $30,000 to $1,000! How happy I was! It also turns out that for separate reasons, my rent was lowered from the original amount! And I know without a doubt that God had orchestrated this to my benefit. But I always want to remember that if he had not done so, my life should be lived in thankfulness nevertheless.
I have learned many lessons through this trial – one being not to hold on to the slightest things of this world – they could pass away sooner than we think. Also, God used my sufferings to better understand many of my Diaconate clients who were in similar situations. Now I "consider it a joy" to pray weekly for those needing someone to pray with them after the service.
__________________________
If you know someone who would serve well as a Deacon, Deaconess or Elder, visit redeemer.com/nominate to submit their names.
---
• Last week for elder and deek nominations: Next Monday, Nov 11, is the final day for members to nominate other qualified and mature Redeemer members to serve on the Diaconate or as an Elder. Make your nominations now!

• Hang out with our middle school students: The number of middle school students has doubled since last year but our volunteers have not. You don't have to be an expert in the gospel but it helps if you like to have fun and are a good listener!

• Coach basketball to teens at Young Life: Seeking volunteers for Middle School and High School Coaches for an afternoon/evening weekly commitment. Through sport we desire to build relationships with athletes and introduce spiritually disinterested kids to Jesus.

• Register for Practices for Christian Formation, Nov 10: This class gives you a deeper understanding of the greater story we are a part of as well as practices we can build into our lives as Christ's love forms us. It's also part of the membership process.

• Learn about sharing your faith at Missional Living, Nov 14: Join Tim Keller and Rebecca McLaughlin as they discuss how to overcome the difficulties of sharing our faith in todays culture. All attendees will receive a copy of Rebecca's book Confronting Christianity.

• Receive encouragement about fatherhood, Nov 16: West Side Dads meets next Saturday for a time of discussion and encouragement in building our families in Christ's image.

• Look at justice through the lens of the gospel, Nov 17: This two hour class with Rev. Bijan will explore themes of race, class, justice, and power through the perspective of the gospel.

• Join our next Social Discussions, Nov 17: Being single in the city can be lonely. Ellen Boker will lead our conversation on how we're living in the already but not yet.

• Provide Thanksgiving meals to guests, Nov 28: Help set up, serve, and clean up for 800 guests on Thanksgiving Day at The Salvation Army.

• Help with His Toy Store set-up at W83, Dec 13: Help decorate and set the pop-up store (hosted at W83!) with Christmas cheer on Friday, December 13 from 7 to 9 p.m.