Redeemer West Side Update
This coming Sunday, we will begin an Advent series using passages from the prophet Isaiah who captures the anticipation of Christ's coming with the words "Here is your God" (Isaiah 40:9). Our God is the one who gave his life so that we can not only sing "Joy to the World" but know that one day the world will be flooded with joy.
Reflecting on the gift of Jesus at Christmas reminds me of the words of Emerson:
Rings and jewels are not gifts, but apologies for gifts. The only gift is a portion of thyself. Thou must bleed for me.
A tangible response to the one who bled for us is giving back a portion of ourselves. This can include inviting friends to church, participating in His Toy Store through HFNY and supporting Redeemer West Side on Giving Tuesday (more on that tomorrow). As I mentioned a few weeks ago at the worship services, our transition to an independent church includes financial responsibility for our budget, including the costs associated of running W83 and its $21 million mortgage. We have a $3.5 million gap to close in the next month which means that everyone's gift, no matter how small, is critical to helping us continue to minister to our neighbors and church community in 2018.
So, as we anticipate God's great gift to us in Jesus, prayerfully consider how you can give back to the Body of Christ. (Click here to find out more)
Thank you in advance.
A voice of one calling: "In the wilderness prepare the way for the LORD; make straight in the desert a highway for our God. Every valley shall be raised up, every mountain and hill made low; the rough ground shall become level, the rugged places a plain and the glory of the LORD will be revealed, and all people will see it together. For the mouth of the LORD has spoken." — Isaiah 40:3-5
In Christ,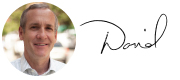 Rev. David Bisgrove
Redeemer West Side Senior Pastor
---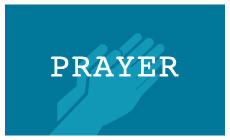 Join us in prayer this Advent season.
As we enter into the Advent season, join us in prayer for our neighborhood and city that:
The people of New York City would dicover the truth of the gospel through the story of Christ's birth.
As we celebrate Christ entering into our story, may we know and live out the hope, joy and peace the comes from him.
Those without home, family or financial stability would receive the love and care they need. And that through praying for them, we would become more compassionate for the needs of those around us.
For to us a child is born, to us a son is given, and the government will be on his shoulders. And he will be called Wonderful Counselor, Might God, Everlasting Father, Prince of Peace. — Isaiah 9:6
---

• Last Week for Elder and Deek Nominations: This week is the last chance for members to nominate other qualified and mature Redeemer members to serve on the Diaconate or the Session. Please make your nominations by this Thursday, Nov 30! Form is available online.

• Today is the last day to give to His Toy Store: Give to help HFNY provide toys for 1,960 families with limited financial resources across the city at 12 pop-up stores in December. Today is the last day to give!

• Tomorrow is Giving Tuesday: Consider the West Side in your year end giving! Giving Tuesday is tomorrow, and gifts will be matched. Keep your eyes out for more directions tomorrow to take advantage of the gift matching.

• Learn the importance of grieving at Tuesday Night Conversations: Tomorrow, November 28, guest speaker Ellen Lee will talk about "Weeping with Jesus." Ellen Lee is one of the Clinical Directors at Redeemer Counseling Services and a Licensed Mental Health Counselor. Register online.

• Attend West Side Prayer Night with your CG, Nov 29: As a new church, our need for prayer has never been greater. Join us to reorient our hearts toward God and to pray for Redeemer West Side and the city. There will be scripture meditation, prayer, and worship. Hearty refreshments provided.

• Join Bijan in the next Philip Series class, Nov 30: The message of Haggai is needed today as much as it was when it was first spoken. Join us at the Philip Series as we wrestle with the modern implications of this ancient message.

• Help with mock interviews at The Bowery Mission: Volunteer through HFNY to help lead mock interviews for students in Bowery's job readiness program on November 29 from 6:30 to 8 p.m.

• Volunteer at Birthday Party for Jesus, Dec 2: Do you love birthday parties? Redeemer's West Side and Lincoln Square Children's Ministries need your help! Volunteering at Birthday Party for Jesus to make this party happen. We need about 45 more volunteers!

• Volunteer at HFNY's His Toy Store in the South Bronx: Help run the pop-up store in the South Bronx on Dec. 2 from 9:30 a.m. to 3 p.m. at hfny.org/htssouthbronx or volunteer to help with childcare at the South Bronx store Dec. 2 from 11 a.m. to 3 p.m. at hfny.org/htschildcare