Redeemer West Side Update
Thanksgiving has come and gone and by now your inbox is flooded with words of invitation to consume. The "Black Friday" discounts seem to start earlier each year and the full court press is on to purchase all kinds of things in anticipation of Christmas.
Advent is a word that invites us to another kind of anticipation related to Christmas. It's an invitation to prepare for the mystery of the incarnation of God, to once again dwell with the word Emmanuel, God with us. Richard John Neuhaus reflected on the mystery this way:
As we are searching for God, the good new is that God is searching for us. Better yet, he has found us. The great question is not whether we have found God but whether we have found ourselves being found by God.
To find ourselves being found by God requires us to make room in our busy lives over the next month in order to join the shared wonder of angels and shepherds who looked into the face of an infant and saw the glory of God. May God's Spirit open our eyes to see Jesus' glory anew this Christmas season so that we might be increasingly transformed into his image (2 Cor 3:18)
And the Word became flesh and dwelt among us, and we have seen his glory, glory as of the only Son from the Father, full of grace and truth. – John 1:14
In Christ,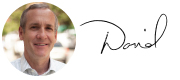 Rev. David Bisgrove
Redeemer West Side Senior Pastor
---
---

• Last chance to nominate West Side members: This week is the final week for members to nominate other qualified and mature Redeemer members to serve on the Diaconate or the Session. Make your nominations now! Form and instructions are available online.

• Prepare and serve dinner with HFNY at The Bowery Mission, Nov 30: Volunteers will prepare and serve dinner to 200+ homeless guests on Friday, Nov 30 from 5:30 to 7:30 p.m. Register online.

• Throw a Birthday Party for Jesus with Children's Ministry, Dec 1: We are looking for volunteers to help create a winter wonderland the evening of Friday, Nov 30, as well as folks to help during the event on Saturday, Dec 1.

• Build affordable homes with HFNY and Habitat for Humanity, Dec 1: Volunteers will help rehabilitate vacant, dilapidated homes in the Hollis section of Queens for low-income families. No construction experience is necessary. Register online.

• Watch a movie with us, Dec 2: After the 5 p.m. worship service, join us up on the 5th floor as we watch Buddy the Elf journey from the North Pole to New York City in search of his family.

• Ask questions at Considering Christianity, Dec 6: If you or your friends have been in the process of understanding the Christian faith, join us for Considering Christianity - an open space for seekers, skeptics and those considering Christianity. Register online.

• Serve at HFNY's His Toy Store, Dec 8: There are two locations where you can serve. On the Upper West Side from 9 a.m. to 1 p.m (register here) or in Washington Heights from 12:30 to 5 p.m. (register here). Register online.

• Attend Intro to Redeemer West Side, Dec 9: Whether you are new to Redeemer or have been attending for a while, you are welcome to join us! We'll take a look at our history and vision, get acquainted with its ministries and opportunities, and you will have the opportunity to ask questions.

• Eat pancakes at West Side Dads Pancake Breakfast, Dec 15: All dads and kids are welcome to join us for a morning of hot pancakes, cool toppings and warm fellowship. Please register you and your child(ren) prior to the event.

• Sing Christmas carols with us, Dec 16: Meet us in Theodore Roosevelt Park to sing Christmas carols through our West Side neighborhood. The more the merrier! Let us know you plan to be there by registering online.

• Prepare for Advent: Our advent calendar is now available for you to view. Please note when our Lessons & Carols services are, as well as our Christmas Eve service.