Redeemer West Side Update

In his book Thoughts on Solitude, Thomas Merton writes about the importance of gratitude (see below). As we approach Thanksgiving take a few moments to read and reflect on Merton's quote along with Psalm 100 and take time to specifically thank God for his goodness to you.
Thanksgiving is not primarily a holiday in which we enjoy spending time with family and friends, but a spiritual discipline that is an antidote to cynicism, self-absorption, and worry as well as a doorway into contentment.
To be grateful is to recognize the Love of God in everything He has given us — and He has given us everything. Every breath we draw is a gift of His love, every moment of existence is grace, for it brings with it immense graces from Him. Gratitude therefore takes nothing for granted, is never unresponsive, is constantly awakening to new wonder and to praise of the goodness of God. For the grateful person knows that God is good, not by hearsay but by experience. And that is what makes all the difference … Gratitude is therefore the heart of the Christian life."
To all of you who serve our church family and city in the name of Jesus, thank you and Happy Thanksgiving.
"Give thanks to the Lord, for he is good; his love endures forever." — 1 Chronicles 16:34
In Christ,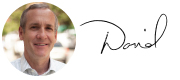 Rev. David Bisgrove
Redeemer West Side Senior Pastor
---
---

• Christmas at Redeemer West Side: The Advent schedule is available to view! Bring your friends to Lessons & Carols or one of our Christmas Eve worship services.

• Love our neighbors with disabilities, Dec 2: Attend an info session with Do For One to better understand the issues that people with disabilities face and ask "What is stopping us from forming relationships across societal barriers and how can we overcome them?"

• Sign up for Intro to Redeemer West Side, Dec 8: This class is a great way to learn about our history and vision, ministries and opportunities to serve, and a chance to ask any questions you may have about the church. It's also part of the membership process.

• Bring your friends to watch a movie, Dec 8: "The best way to spread Christmas cheer, is singing loud for all to hear," says Buddy the elf. Join us and bring your friends and family to enjoy a night in with classic movie treats! (Film is rated PG.)

• Help local families in trouble, Dec 9: An info session for Safe Families in order to serve overwhelmed families practically and effectively. Safe Families creates extended family-like support for families in crisis through a community of compassionate volunteers. We keep children safe and families intact.

• Serve our neighbors in Washington Heights, Dec 14: His Toy Store will be providing a pop-up store to our neighbors in Washington Heights. We need about 20 more people to help set up the store, help parents pick out toys for their kids, or keep kids occupied while their parents shop!

• Spread some Christmas cheer, Dec 15: Who doesn't love a good Christmas carol? Join us as we sing our way through the neighborhood. This is a great activity to bring friends and family. Booklets will be provided so you won't have to memorize a bunch of Christmas carols before we go.