Redeemer West Side Update
A recent article in the Wall Street Journal (Beyond Thankful: Cultivating a Life of Gratitude) highlights the importance of practicing gratitude. For example, studies have shown that active gratitude "strengthens our immune systems, helps us sleep better, reduces stress and depression, and opens the doors to more relationships." The article highlights two essential aspects of gratitude that readers of Scripture know. First, gratitude starts with a "realization of what we have received from others and what it cost them." And second, Thanksgiving is active and intentional, it is a discipline that needs to be practiced.
Psalm 78 is a case study of what happens when we fail to practice thanksgiving. The Psalm recounts Israel's arrogance, hypocrisy and spiritual amnesia, culminating in the indictment that "they did not remember (God's) power — the day he redeemed them from the oppressor" (Psalm 78:42). As one writer put it, if redemption is forgotten (in our case the cross), "faith and love will not last long."
So, in a week where many will gather around tables to celebrate gratitude, let us start by remembering what we have received from God and what it cost him. And may that memory spur us to live lives of intentional gratitude and joy.
Happy Thanksgiving!
Give thanks to the Lord, for he is good; his love endures forever. — I Chronicles 16:34
In Christ,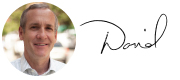 Rev. David Bisgrove
Redeemer West Side Senior Pastor
---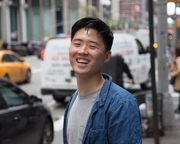 Peter Rhee
Community Group Intern
Peter Rhee was born in Queens but lived most of his life in upstate New York where he started helping at his father's deli when he was 9 years old. He received his Bachelor of Science in Business Administration from Boston University. Peter moved to the city to begin his studies at the Reformed Theological Seminary NYC and is now beginning his training through the City Ministry Year offered by City to City.
As one of our Community Group Interns, Peter will be helping Joe, Ellen and Joel with any CG needs as well as interacting with CG leaders and their community groups.
In his spare time, Peter enjoys playing chess over a nice drink with friends at NYLO.
---

• It's not too late to give to the Mercy Fund: If you missed the Diaconate's Mercy Fund special offering on Nov 12, it's not too late to give! Help replenish the funds set aside for the mercy and care of our congregants by giving a special gift to the Mercy Fund online or through the Redeemer app.

• Next Week is the Last Week for Elder and Deek Nominations: Next week is the final week for members to nominate other qualified and mature Redeemer members to serve on the Diaconate or the Session. Please make your nominations now!

• One more week to give to HFNY's His Toy Store: Give by Nov 27 to help stock our 12 pop-up stores with new toys for 1,960 families with limited financial resources across NYC.

• Women, join us for Tuesday Night Conversations, Nov 21: Ellen Singleton will share her journey of struggling for joy and peace in her singleness as well as the deep hope and assurance she finds in God. This evening is open to women only (you don't have to be single to participate). Register online.

• Attend West Side Prayer Night with your CG, Nov 29: As a new church, our need for prayer has never been greater. Join us to reorient our hearts toward God and to pray for Redeemer West Side and the city. There will be scripture meditation, prayer, and worship. Hearty refreshments provided.

• Join Bijan in the next Philip Series class, Nov 30: The message of Haggai is needed today as much as it was when it was first spoken. Join us at the Philip Series as we wrestle with the modern implications of this ancient message.

• Volunteer at Birthday Party for Jesus on Dec 1 or Dec 2: Redeemer's West Side and Lincoln Square Children's Ministries need your help! Volunteering at Birthday Party for Jesus is a fun way to connect with others at Redeemer. There are many areas and time slots to choose from.

• Volunteer with childcare at HFNY's His Toy Store, Dec 2: Help with childcare during His Toy Store in the South Bronx on Saturday, Dec. 2 from 11 a.m. to 3 p.m.

• Mentor kids through HFNY at Operation Exodus: Mentor kids from the Washington Heights community on Saturdays from 9:30 a.m. to 12 p.m.