Redeemer West Side Update
Luke 17 describes how Jesus met a group of ten lepers who sought healing from him. Jesus told them to go to the priests, which was a necessary step if the men were to resume their place in society. The key point of the story is found next, when only one of the healed men returns to thank Jesus. Jesus' response (Where are the other nine?) reveals the gap between God's vision for a world that is aware of his presence and power, and our indifference to his goodness. That gap often takes the form of ingratitude. This Thursday is an opportunity for us to close that gap and remember the spiritual power of Thanksgiving. NT Wright puts it this way:
There is an old spiritual discipline of listing one's blessings, naming them before God, and giving thanks. It's a healthy thing to do, especially in a world where we too often assume we have an absolute right to health, happiness and every possible creature comfort.
Gratitude, as Wright points out, is an antidote to spiritual entitlement which can lead to anxiety, bitterness and indifference towards God. So whatever you might be doing this coming Thursday, take the time to remember the healing Jesus has brought into your life through his death and resurrection and his Spirit's ongoing presence and care as you make your way in this world.
Happy Thanksgiving!
Do not be anxious about anything, but in every situation, by prayer and petition, with thanksgiving, present your requests to God. And the peace of God, which transcends all understanding, will guard your hearts and your minds in Christ Jesus. – Philippians 4:6-7
In Christ,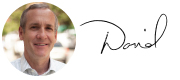 Rev. David Bisgrove
Redeemer West Side Senior Pastor
---
---

• Nomination Month is still underway: Members, please nominate other qualified and mature Redeemer members to serve on the Diaconate or the Session. Please make your nominations now! The form and instructions are available online.

• Still time to donate to the Mercy Fund: If you missed the Diaconate's Mercy Fund special offering on Nov 11, it's not too late to give! Help replenish the funds set aside for the mercy and care of our congregants by giving a special gift to the Mercy Fund online.

• Give to stock stores for His Toy Store: There are only three more days to give to His Toy Store - a Christmas outreach to families with limited financial resources. Help parents provide new toys for their children this Christmas.

• Check in volunteers at The Bowery Mission with HFNY, Nov 22: The Bowery Missions Thanksgiving meal is on Thursday, Nov 22. Help check in volunteers that have pre-registered to serve meals, and manage walk-in volunteers. Register online.

• Serve a Thanksgiving meal at The Bowery Mission, Nov 22: On Thursday, Nov 22, volunteers will be greeting guests as they arrive. Their goal is for guests to experience welcoming festivities from start to finish, not just during the meal! Register online.

• Help throw a Birthday Party for Jesus, Dec 1: Children's Ministry is throwing a Birthday Party for Jesus! We are looking for volunteers to help create a winter wonderland the evening of Friday, Nov 30, as well as folks to help during the event on Saturday, Dec 1. Sign up to volunteer

• Invite friends to Considering Christianity, Dec 6: Considering Christianity is a space for seekers, skeptics and those considering Christianity to engage with and process the Christian faith. Since we'll be meeting at Gebhard's Beer Culture, please register ahead of time so we can get a rough head count.

• Serve at HFNY's His Toy Store, Dec 8: Redeemer West Side is hosting two locations you could volunteer at. Help out either on the UWS at W83 Ministry Center from 9 a.m. to 1 p.m or in Washington Heights from 12:30 to 5 p.m. Register at hfny.org/uwshts or hfny.org/washhhts

• Attend Intro to Redeemer West Side, Dec 9: Whether you are new to Redeemer or a regular attendee, we welcome you to attend! You will learn about the history and vision of Redeemer, get acquainted with its ministries and opportunities, and dialogue with West Side staff and other congregants on questions you may have.

• Go Christmas Caroling with us, Dec 16: Before our Lessons & Carols service on Dec 16, we invite all to come Christmas caroling through our West Side neighborhood. This is a great event for individuals and families to take part in. The more the merrier!