Redeemer West Side Update
At last Thursday's Missional Living event held at W83, I mentioned a principle that has come home to me over the years. It is the misguided tendency Christians have to separate evangelism from discipleship. The consensus is that we need gospel boldness, hope and humility to enter into conversations with those who don't share our beliefs. These spiritual attributes are the fruit of discipleship (prayer, Bible reading, community, worship). But in my experience you never have enough boldness, humility or hope when engaging with friends and neighbors who aren't Christians, and the only way to get it is to intentionally engage with friends and colleagues.
The principle is the same as the one laid out by Jerry Seinfeld when asked how to become a better comic. His answer was, "write better jokes." How do I become a better evangelist? Start evangelizing.
Each generation faces new and different challenges when sharing their faith, and the headwinds in our current cultural moment are significant. We are in a post-truth, post-modern, post-Christian, post-everything world. But we are not in a post-human world. Everyone you know is made in God's image. Everyone you know knows that God exists (Romans 1:19-21). And everyone you know needs God. So the question is, how will your friends, neighbors and colleagues connect their knowledge of God with their need for God? The answer is, only if someone like you and I tell them about Jesus.
How, then, can they call on the one they have not believed in? And how can they believe in the one of whom they have not heard? And how can they hear without someone preaching to them? And how can anyone preach unless they are sent? As it is written: "How beautiful are the feet of those who bring good news!" — Romans 10:14-15
In Christ,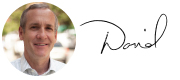 Rev. David Bisgrove
Redeemer West Side Senior Pastor
---
Being part of a church family means bearing each others burdens and celebrating each others joys. This fall we have been encouraging you to love your West Side neighbors (whether those are your physical neighbors or the people you interact with on a regular basis) and we want to hear and celebrate how you're loving your neighbors!!
So tell us, "I have been loving my West Side neighbors by..."
---

• Serve with your friends this holiday season: The holiday season is the perfect time to connect with our city and our community. Check out the list of opportunities through Hope for New York!

• Swing by the West Side Social, Nov 21: Stop by The Parlour this Thursday for appetizers, drinks, and conversation as you get to know staff and other West Siders.

• Attend an info session for Do For One, Dec 2: You'll learn that there are a number of ways for you to get involved and support the mission of Do For One. Anyone who is interested in the lives of marginalized people are welcome.

• Learn more about Redeemer West Side, Dec 8: Intro to Redeemer West Side is a great opportunity to learn more about our history and vision, ministries and opportunities to serve, and ask questions you may have about the church.

• Invite your friends to watch a Christmas movie, Dec 8: After the 5 p.m. worship service we'll be holding our Second Annual Screening of the movie Elf! An entertaining movie for kids and adults and we'll be serving up some classic movie treats.

• Serve our neighbors up in Washington Heights, Dec 14: The pop-up His Toy Store in Washington Heights needs some extra hands to set up, help parents shop, and keep kids entertained. We're looking for about 25 more helpers!

• Sing Christmas carols through the neighborhood, Dec 15: Singing Christmas carols (usually) puts everyone in a good mood. So bring your friends and family to sing Christmas carols through the neighborhood before attending the 5 p.m. worship service.

• Volunteer at church this holiday: With traveling and friends and family visiting, we're going to need some extra people on deck to continue serving all of our visitors each Sunday. This is a great opportunity to test out Sunday Service Teams!

• Bring your friends to an advent service: As you start and continue conversations about the gospel with your friends, consider inviting them to one of our Advent services. Lessons & Carols on December 15 is full of Christmas carols, worship songs, and walks through the story of Christ moving into the neighborhood.