Redeemer West Side Update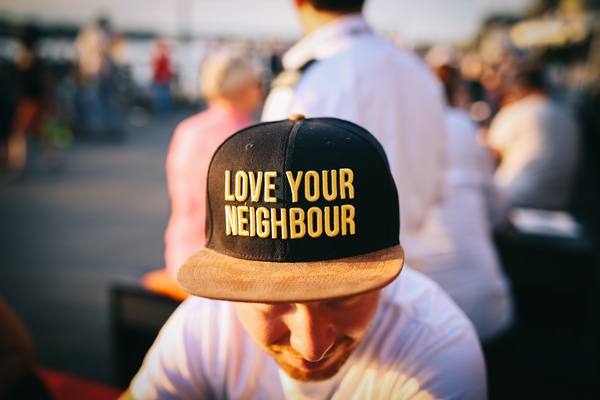 In his book Divine Conspiracy, Dallas Willard points out the power that ideas have in influencing us by quoting John Maynard Keyne as an example:
...the ideas of economists and political philosophers, both when they are right and when they are wrong, are more powerful than is commonly understood. Indeed the world is ruled by little else. …Madmen in authority, who hear voices in the air, are distilling their frenzy from some academic scribbler of a few years back.
He then channels the historian Paul Johnson when he writes, "the killing fields of Cambodia come from philosophical discussions in Paris."
Granting this premise is a sober reminder that we are all under the influence of competing ideas that shape our individual and public lives. That competition is only heightened by the explosion of social media, 24-hour cable news, and our deeply polarized political climate. Therefore, Christians have to make sure that the ideas found in God's words and God's word made flesh, Jesus, are the ones ruling our lives.
One way to do that is to attend the upcoming Formed for Justice Conference which will look at God's ideas about the questions like:
Who is my neighbor?
What does the Bible have to say about race and why is it important?
How do we build relationships with, and learn from people who are different from us?
What role does the church have to play in addressing areas of injustice?
How can we begin taking action now, to advance mercy and justice?
So consider joining us for the conference this coming weekend (registration closes tonight) as we seek to take God's idea about how to love our neighbor into the streets.
The foreigner residing among you must be treated as your native-born. Love them as yourself, for you were foreigners in Egypt. I am the Lord your God. – Leviticus 19:34
In Christ,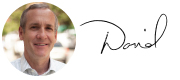 Rev. David Bisgrove
Redeemer West Side Senior Pastor
---

• Today is the final day to register for the conference: Don't miss out from hearing from leading thinkers on topics such as race, homelessness, human trafficking, mass incarceration and more. Become equipped to bring justice to our city and love to our neighbors.

• Nominate members to serve as Elder or Deacon: Nomination month has arrived! Until the end of November, members are encouraged to nominate qualified and mature Redeemer members to serve on the Diaconate or the Session. Nomination form is available online.

• Learn how your habits shape your life, tonight: We'll talk with Justin Whitmel Earley as he argues that our most ordinary habits of attention have the most extraordinary impact on our souls. And it's those ordinary habits of attention that are being rewired by a decade of smartphones. Tickets available online.

• Assist class activities at A House on Beekman with HFNY: While moms attend parenting class, help with 3-year-old activities Mondays through Fridays from 9 a.m. to 2:30 p.m. Register online.

• Attend Agora's documentary screening of "Social_Animals," Nov 15: Peek into the digital and real worlds of today's image-focused teenager, where followers, likes and comments mark success and self worth. Tickets available online.

• Serve families with HFNY at Dream Center NYC, Nov 17: On Saturday, November 17 from 10 a.m. to 1:30 p.m., Dream Center NYC will be serving families through their annual turkey giveaway for the Chelsea-Elliott community. Register online.

• Join a Moms Group: Moms with children of all ages are invited to join a community for support and spiritual encouragement. We have open groups meeting on Monday mornings and Thursday mornings on the upper west side. Childcare is provided.

• Swing by the 5th floor after the 5 p.m. worship service, Nov 18: The 5 p.m. Coffee Hour will be transformed into a cozy fall experience with apple cider, gourmet popcorn and music. And if the weather is just right, the terrace will be open to adults 18 and older!

• Give to provide toys this Christmas through HFNY's His Toy Store: This December, HFNY will host 13 pop-up stores to provide thousands of toys to families in need across the city. We rely 100% on donations from you to stock our toy stores with new toys. Give by Nov 21.

• Sign up for a Community Group: Community is essential for spiritual growth and flourishing. Make new friends by joining a Community Group and allow God to reveal himself through examining scripture, praying, and sharing life together.