Redeemer West Side Update
One of the themes Jesus communicated as he taught about God's Kingdom was that things aren't always what they appear. For example, in the story of the "sinful" woman (Luke 7:36) who wiped Jesus' feet with expensive perfume, the self-righteous host (Simon) is mortified, prompting Jesus' famous parable and statement that whoever has been forgiven little loves little (Luke 7:47). As one writer put it, Jesus' lesson to his host is that the Pharisee "has never come to terms with the depths of his own heart, and so doesn't appreciate God's generous love when it sits in person at his own table." In other words, the more we see our sin, the more we appropriate God's love in our lives and generously give of ourselves to others.
One practical way for our West Side community to demonstrate our collective awareness of the depth of our sin is to love our neighbors through His Toy Store. His Toy Store gives 1,800 families in need the opportunity to experience the love of Christ in action. Our goal is to fundraise $95K before the end of November to stock 13 pop-up stores with over 4,000 toys (donate here). In addition, you can sign up to volunteer at the W83 pop-up store on Friday night, December 13 to help set up the store, or on Saturday, December 14 to help with the store. If you live in or closer to the Washington Heights area, there are opportunities to set up and serve on Saturday, December 14.
Loving Jesus for his sacrificial death for us is always an intentional act, from forgiving others in our hearts to giving to others through our time and resources.
Therefore, I tell you, her many sins have been forgiven — as her great love has shown. But whoever has been forgiven little loves little. — John 7:47
In Christ,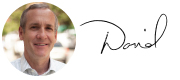 Rev. David Bisgrove
Redeemer West Side Senior Pastor
---
---
• It's not to late to register for Missional Living live-stream: If you are unable to attend Missional Living in person, you can still listen in through our live-streaming option. This evening is an opportunity to learn more about how to share the gospel despite misconceptions and doubts in todays culture.

• Serve our city this holiday season through HFNY: The holiday season is the perfect time to connect with our city and with our community. There are plenty of volunteer opportunities with HFNY's affiliates between November and December.

• Talk about your experiences as a dad, Nov 16: West Side Dads is a space intentionally created for dads to process being a dad. Whether you have adult children, kids in the home or are a dad-to-be, fatherhood was not meant to be worked through alone. (Childcare available.)

• Register for Power, Privilege, and Difference, Nov 17: How does the reality of God's Kingdom transform and renew the places we live? How do we love the city through engaging our neighborhoods? This class with Rev. Bijan explores themes of race, class, justice, and power through the lens of the gospel.

• Continue conversations with our singles community, Nov 17: Ellen Boker will join our Social Discussions to talk about the loneliness that tends to creep in for our single brothers and sisters and how we are living in the already but not yet.

• Invite your friends to the next West Side Social, Nov 21: Appetizers, drinks, and good conversation are all on the agenda for our next West Side Social. Join us at e's Bar, just north of W83, and bring your friends!

• Support adults with mental disabilities through HFNY, Nov 23: At The Rita Berger House, volunteers build relationships with the residents who are living with mental disabilities through events, outings, crafts and baking projects.

• Learn more about Redeemer through Intro to Redeemer West Side, Dec 8: This class gives an introduction to Redeemer West Side - our history and vision, ministries and volunteer opportunities, and ways to get involved in the community. It's also part of the membership process.

• Join our Second Annual Screening of Elf, Dec 8: Who doesn't love a fun Christmas movie to kick off the Christmas season? Invite your friends to enjoy a movie, snack on some treats, and be surrounded by your community - because let's be honest, it's not the movie that's important, it's spending time together.

• Serve our neighbors through His Toy Store, Dec 14: Love our neighbors up in Washington Heights by volunteering at the His Toy Store pop-up store. Help parents shop for the perfect gift to give to their children this Christmas.