Redeemer West Side Update
In 1989 I walked into a pre-launch worship service on the Upper East Side for a new church plant called Redeemer Presbyterian. On May 20th, 28 years later, we will have a congregational meeting to effectively re-plant that church as three independent churches. The 1000's of people who have walked through our doors over the years are part of a larger story of God's love for New York City. Redeemer's part of that story will continue through a movement of new churches facing their neighborhoods while continuing the vision borne out of that 1989 church plant.
If you are a member of Redeemer, please, come to the meeting so you can be part of this next chapter as founding members of these new churches. Details can be found here.
And thank you for your prayer and for all the ways you have been part of this unfolding story.
See you on the 20th!
And he is the head of the body, the church; he is the beginning and the firstborn from among the dead, so that in everything he might have the supremacy. -Colossians 1:18
In Christ,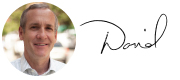 Rev. David Bisgrove
West Side Congregation Lead Pastor
---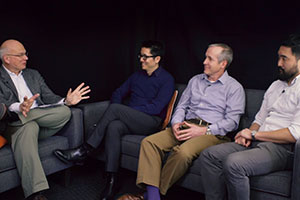 Redeemer is becoming a family of churches. In this video our pastors address one of six key questions people are asking.
What does it mean to be a family of churches?
On redeemer.com we have created a page "Accelerating a Gospel Movement". On this webpage you can find:
---

• Prepare for the Congregational Meeting: Members, it's important that you start becoming familiar with the proposed motion and bylaw changes.

• Express doubts about Christianity at the West Side Cafe: The West Side Cafe is an open space where people who have doubts about the Christian faith can explore the answers to their questions. Every Tuesday at 7:00 at the W83 Ministry Center.

• City to City is seeking candidates for the 2017-18 Apprentice Program: This is a nine month experience for men and women in their twenties who are exploring vocational ministry or lay involvement in church planting. For more information, email Cody Dunn, [email protected]

• Join the Center for Faith & Work for Sabbath in a Time of Unrest on May 18: In the city that never sleeps, restlessness can feel inevitable. Come learn how the still small voice of God can speak amidst the buzz. Author Judith Shulevitz (The New Yorker; NY Times) and pastor David H. Kim discuss how and why rest is uniquely essential to knowing God.

• In need of volunteers for our Diaconate Meals Ministry: Redeemer's Meals Ministry is in great need of volunteers to deliver meals on a short-term basis to Redeemerites who are ill or have just had a baby. Email [email protected] to deliver a meal.