Redeemer West Side Update
A recent Atlantic Monthly article about the trend of married couples keeping their money in separate bank accounts reflects changes in our society, many of which are positive. For example, there is a growth of women in the workforce and an awareness of the damage caused by past generational habits of the "man being in charge of the money." But, some of the other motivations point to a deeper problem of individualism. Even in a relationship (marriage) defined as the two becoming one flesh, there is a desire to "maintain one's sense of identity, individuality, and autonomy." Or, as another person from the article put it, when asked why they weren't maintaining separate bank accounts, "It's my work — it's my money."
This reminds me of what the theologian Miroslav Volf wrote when reflecting on generosity and the human condition:
We seem to be but one bundle of cravings that screams for satisfaction … (which leaves us with) a yawning gap between deep self-centeredness and true generosity.
Again, there are many motivations for how money is maintained and accounted for but, what is common to all of us is the spiritual amnesia that leads to the belief that things like time, money and skills are "mine." They aren't. They are gifts from God to steward for the cultivation of his creation in service to his glory. Remembering this is hard. Living it is critical, to both our own contentment and the greater good of our neighbors.
Whoever does not take up their cross and follow me is not worthy of me. Whoever finds their life will lose it, and whoever loses their life for my sake will find it. – Matthew 10:38-39
In Christ,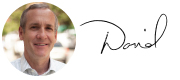 Rev. David Bisgrove
Redeemer West Side Senior Pastor
---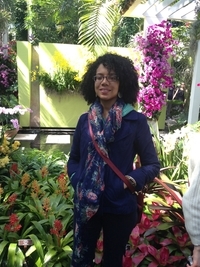 Priscilla Steward
Connections Team
Our Community Group has made me feel like we are plugged into the Redeemer family.
Born and raised in The Bronx, Priscilla Steward has spent a majority of her life in New York City. One of the aspects she finds challenging about living in the city is the daily confrontation with brokenness. "It's hard to create and live in a bubble that allows you to escape certain dark aspects about life because you are constantly in contact with people," she explains.
She and her husband, Christopher, started attending Redeemer in 2016. She serves on the Connections Team during the 9:30 a.m. worship service. Attending small group was what she was most excited about when they decided to attend Redeemer. "I enjoy forming and living in intentional community," she says. She was initially concerned that this type of community would be hard to find in a large church like Redeemer. "Our Community Group has made me feel like we are plugged into the Redeemer family."
Even though she spends most of her time on the "upper, upper West Side" (Harlem), she does enjoy having a quick bite to eat El Mitote for sandwiches and tacos. And, on a beautiful summer evening, attends Pier 1 in Riverside Park for free salsa dancing. She also, enjoys hiking, reading, visiting the New York Botanical Gardens and exploring all things Bronx.
---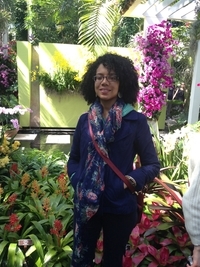 • Meet new friends by joining a community group: New to Redeemer or just looking to meet some people you can dialogue about life and faith with? Join a community group! CGs meet weekly for worship, discussion around Bible texts, support and prayer.

• Register for Job Search Round Table: Job seekers, join us for networking, prayer, and spiritual encouragement Thursdays from 11:00 a.m. to 1:00 p.m. in the Redeemer offices. Each week our speaker shares on a theme relevant for all industries.

• Teach ESL classes with HFNY, May 10: Teach english to immigrant construction workers with The Open Door on Thursday, May 10 from 7 to 8:30 p.m. Register for more information online.

• WS Dads and kids invited to pancake breakfast, May 12: WS Dads is a group that meets regularly to encourage families to be formed in Christ's image. Join other dads (and kids!) on Saturday, May 12 for fellowship and hot pancakes. Space is limited.

• Attend Safe Families training with HFNY, May 12: Learn how you can partner with families with limited resources during a training on May 12 from 10 a.m. to 1 p.m. Register online.

• Join the CFW for Soulful Artistry, May 23: Join David Kim and world-renowned artist Mako Fujimura, for this event in their Soulful Work Lunch Series. Lunch and a time of Q&A included.

• Attend From Exclusion to Belonging: A Workshop on Disability, May 31: Join HFNY on May 31 for a workshop to discuss how we can love and serve our neighbors with disabilities. RSVP online.