Redeemer West Side Update
In a recent article in The Atlantic (Why the Coronavirus is so Confusing), Ed Yong makes the following observation.
The coronavirus not only co-opts our cells, but exploits our cognitive biases. Humans construct stories to wrangle meaning from uncertainty and purpose from chaos. We crave simple narratives, but the pandemic offers none.
We all have experienced these last few months differently. Some have been living alone in a small apartment, others cramped together with family. Some have experienced the mortality statistics as numbers on a screen, others as loved ones lost to the virus. All of us need to wrangle meaning.
In yesterdays' sermon I quoted from Yann Martel's, The Life of Pi. Today I've included another quote from that book to underscore both our need for a story and the importance of Christians to keep the story of Jesus at the forefront of our imagination. Which is why regularly reading through the gospels is important. Here's the quote.
I asked for another story, one that I might find more satisfying. Surely this religion had more than one story in its bag – religions abound with stories. But Father Martin made me understand that… their religion had one Story, and to it they came back again and again, over and over. It was story enough for them.
There is much right now that evokes fear and uncertainty which is why we must heed Father Martin's wisdom and remember that in the face of our fear the story of Jesus' love is "story enough for us".
In the future, when your son asks you, "What is the meaning of the stipulations, decrees and laws the Lord our God has commanded you?" tell him: "We were slaves of Pharaoh in Egypt, but the Lord brought us out of Egypt with a mighty hand. — Deuteronomy 6:20-21
In Christ,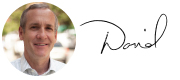 Rev. David Bisgrove
Redeemer West Side Senior Pastor
---
Tonight, Monday, May 4 at 8:30 p.m.

Healthcare workers across the city have been hit hard by the COVID-19 outbreak. As they battle this virus on the frontlines, they face an increased risk of infection, an inadequate supply of PPE, an unusually high demand to work longer hours, and post-traumatic stress disorder.
In light of these increasing burdens, and part of a larger effort to support those in the industry, we will take some time to pray for and with healthcare workers across the city for healing, strength, hope, and fortitude.
This is a citywide event and open to Redeemerites and non-Redeemerites.
Register to join us at faithandwork.com/prayer.
---

• Sign up for Practices for Christian Formation, May 4: This class puts spiritual formation into context, giving us a foundation to live on as a follower of Jesus and helps us understand the greater Christian story we are part of.

• Navigate the College Admissions Process During COVID-19, May 6: Paul Celuch, founder of College Assistance Plus, is leading a seminar for parents on how to navigate the complicated process of selecting, applying to and thriving in college without becoming mired in debt.

• Attend the final Questioning Christianity session, May 7: In seasons of unrest and uncertainty, it's hard to believe in anything. During our last session, we will discuss questions around why we can believe in Jesus: who was he? Why should we care? And why should we believe?

• Join the Virtual Coffee Hour each Sunday, May 10: At 11:30 a.m. each Sunday we encourage you to join us in your Sunday best (or PJs) with your coffee or favorite morning beverage to catch up with pastors, staff and friends old and new!

• Redeemer Counseling Services is available for you: There have been a lot of changes and disruptions over the last seven weeks. RCS is available for individual, couple, or group counseling if you find yourself needing a little help to process the trauma you may be experiencing.

• How are you loving your West Side neighbors? We've been instructed to social distance for a while now, but some of you are still finding ways to love and serve those around you. We'd love to hear your story!

• Join us for Noonday Prayer: Monday through Friday join our pastors and your church family for a time of prayer to lift up our neighborhood, city, country and world during these difficult times.

• Do you need help?: If you are part of the Redeemer West Side community and have been financially impacted due to COVID-19 or are in need of practical help, let us know!

• Volunteer opportunities with HFNY: If you're called to continue serving, HFNY affiliates have both in-person and virtual volunteer opportunities. Check out the COVID-19 Urgent Needs page for details on how to love our city.