Redeemer West Side Update
Last Friday, Peggy Noonan wrote an article in the WSJ reflecting the nature of today's holiday entitled "Why History Will Repay Your Love." Quoting David McCullough, the article captures the idea that knowing the past is "a wonderful way to enlarge the experience of being alive." One way it does that is as an "antidote to the hubris of the present," in which we tell ourselves we would never make the mistakes of our ancestors. The antidote of which is knowing that 200 years from now people will be saying the same thing about us.
Any student of the Bible knows the importance of remembering the past as an antidote to the hubris of the present. For example, Psalm 78 exhorts its readers to listen and learn from "things our ancestors have told us" and to tell those things to our children who "in turn would tell their children." The psalmist goes on to recount the history of God's people as one of fear, stubbornness and rebellion against the very God who liberated them. Reading through their story we can see our own spiritual amnesia, one day affirming our trust in God, the next questioning his goodness. In looking back at the history of our spiritual ancestors we learn the importance of obedience to God's instructions, knowing that turning our back on him in the long run only brings misery. We also learn, in the words of Alec Motyer's reflection on this psalm, that:
God never gives up! He has determined on our salvation with eternal security and he will see to it, amid all the fluctuations and riddles of daily experience. He is the faithful God.
So in the midst of this Memorial Day take the time to read Psalm 78 and with humility confess your own tendency to turn from God, and then rejoice in the faithfulness of God found in Jesus' life, death and resurrection.

Yet he was merciful; he forgave their iniquities
and did not destroy them.
Time after time he restrained his anger and did not stir up his full wrath.
He remembered that they were but flesh, a passing breeze that does not return.
— Psalm 78:38-39
In Christ,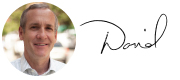 Rev. David Bisgrove
Redeemer West Side Senior Pastor
---
Peter Perri
W83 Operation Crew
One of the things I enjoy most about my job at Redeemer is the interaction with people and the opportunities I get to witness.
In 2011 Peter retired from his job in hotel security, where he'd been working for most of his profession life. His relationship with W83 Ministries started shortly after that, when he began volunteering with Free Indeed Food Pantry Ministries. In February 2013, he began working with the Events Department in the capacity of Events Support, and in January 2015, he began working part-time at the front desk. "One of the things I enjoy most about my job at Redeemer is the interaction with people and the opportunities I get to witness."
Peter's family immigrated from Calabria, Italy and he is a first generation Italian-American, born in East Harlem. Very early in his life Peter developed a love for baseball, and played on teams throughout school, and then later he played Semi-Pro baseball. Later on Softball in the Broadway Show Leagues. Those who know him know that he has been a lifelong Yankee fan.
Peter and his wife Linda have been married for seventeen years on September 16th. They live on the Upper West Side with their miniature poodle Ruby, who just so happens to be a princess. Their absolute favorite restaurant is Thai Market, on Amsterdam Avenue, and on occasion they make the trip down to 12th Street and Second Avenue to enjoy dumplings at Mimi Cheng's. Peter is also a Veteran of the Vietnam War.
---
• Attend the Diaconate Job Search Skills Training: If you are a job seeker looking to develop the skills that are necessary for a successful job search, sign up for the Diaconate's 5-week Job Search Skills Training. The course will meet weekly from June 1 through June 31. Register online.

• Read HFNY partner church devotional: Jordan Rice, pastor of Renaissance Church, a Hope for New York partner church, calls us to remember the question God asks in Psalm 94:16: "Who rises up for me against the wicked?"

• Participate in painting a mural at a local school in the Bronx June 3: Thrive Collective mobilizes communities to partner with public schools for transformational change. Volunteers needed to assist in the painting of a mural in the Bronx. More informationa nd registeration online.

• Host a pizza and movie night May 30: Community group needed to serve pizza, popcorn and soda and show a movie to 40 guests from St. Paul's House who are either homeless or living low income housing. More information and RSVP online.