Redeemer West Side Update
Today is Memorial Day, a holiday honoring the men and women who died while serving in the U.S. military. Like all holidays, Memorial Day reminds us of the need to slow down long enough to remember those things that are important and not urgent. As one writer put it:
Memory is not mere nostalgia. It is a creative borrowing of the past as a template of what we hope for the present. To remember the past is to reshape the present with desire and hope.
Prayer is one of the tools given to us by God to activate this kind of "creative borrowing" in order to "reshape the present with desires and hope." How? First, prayer reminds us that we are dependent and needy. Ole Hallesby in his book on prayer writes that "prayer and helplessness are inseparable. Only he who is helpless can truly pray. Your helplessness is your best prayer."
Prayer also helps us remember who our helper is. Psalm 121 tells us, "My help comes from the LORD, the Maker of heaven and earth." Jesus tells us that he came to help the weak and sick not the healthy. He is the answer to the prayer of Psalm 121. As we remember the past (Christ's death and resurrection) it reshapes our present with desire and hope.
So, take time today to remember those who paid the ultimate price in service to our country and read through Psalm, remembering the ransom paid by Jesus so that you might have the gift of life.
On my bed I remember you; I think of you through the watches of the night. Because you are my help, I sing in the shadow of your wings. — Psalm 63:6-7
In Christ,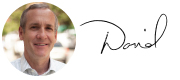 Rev. David Bisgrove
Redeemer West Side Senior Pastor
---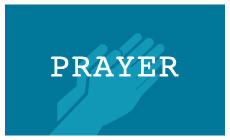 Pray with us
Our prayers may be awkward. Our attempts may be feeble. But since the power of prayer is in the one who hearts it and not in the one who says it, our prayers do make a difference. — Max Lucado
As we begin to turn our minds toward summer, it is easy to get caught up in the excitement of warm weather and the opportunity to relax. Take some time to remember that even in the midst of the slower summer months, God still desires us to we seek him and to love others. Pray with us that
We would remember God's grace given to us by the death of his son, Jesus Chris
We would remember that it is not by our strength that God accomplishes his will, but by our weakness
And that we would be a people who pour out grace and love on those around us because of the grace that was given to us
Next prayer opportunity:
West Side Prayer Evening
Thursday, June 21 | 7 p.m. | W83 Ministry Center
---

• Job Search Round Table on haitus: As of this week, the Diaconate's Job Search Ministry is on a temporary break for the summer months. Please continue to check the website for updates regarding fall startup dates.

• Read City to City's Snapshot: Read updates from Seoul, Cape Town, Moscow and Beirut in City to City's latest quarterly Snapshot.

• Volunteer with Middle School Youth Group: Our Middle School Youth Group needs volunteers for the fall semester. Consider serving our amazing 6th-8th grade students. Contact [email protected] for more info!

• Review the Congregational Meeting Highlights: On May 6, we held our first annual West Side Congregational Meeting. The highlights are now available for you to review.

• The 2017 Redeemer Annual Report is available: Read about how God has worked in and through the Redeemer Churches and Ministries this past year to further our vision and renew the city.

• Register for From Exclusion to Belonging: A Workshop on Disability, May 31: Join HFNY on May 31 at W83 Ministry Center for a workshop to discuss how we can love and serve our neighbors with disabilities. RSVP online.

• Help pack boxes with HFNY and Word Vision, June 2: Sort and pack donated materials for communities in need with HFNY at World Vision in The Bronx on Saturday, June 2 from 10 a.m. to 2 p.m. Register online

• Attend a Do For One info session with HFNY, June 4: Learn about supporting adults with disabilities on Monday, June 4 from 6:45 to 8:15 p.m. Register online.

• Serve our West Side kids at Vacation Bible School, July 9-13: Make a difference in a childs life this summer by helping with VBS! We are in need of 200 people to serve throughout the week in a variety of ways. Interested in helping? Sign up today!