Redeemer West Side Update
Every year I visit my doctor for an annual physical during which all kinds of data is collected. That information is then compared against the same data collected in prior years, allowing my physician to assess my overall health.
Measuring the health of our spiritual lives is much harder than reading a number on a scale or measuring cholesterol. But it is an important part of how we as a church assess and adapt our care for you. To that end we are once again conducting a confidential survey to understand the spiritual habits and needs of our congregants. Please know that the results are strictly confidential and that your answers will be used for research purposes only, and only considered in aggregate with other participants. Our goal is to have 500 of our West Side congregants participate so please take some time on this holiday by clicking here to help us better nurture the Spirit's fruit in your life.
But the fruit of the Spirit is love, joy, peace, forbearance, kindness, goodness, faithfulness, gentleness and self-control. Against such things there is no law. – Galatians 5:22-23
In Christ,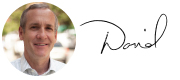 Rev. David Bisgrove
Redeemer West Side Senior Pastor
---
---

• Come work with us: We are currently hiring for several positions - two internships, a pastoral resident, and a kindergarten sunday school teacher. Read the job descriptions (or share with friends) and submit your resume!

• Learn about Governors Island, June 1: Join us on an interactive walking tour of Governors Island and explore some of the its historic landmarks including a fort, a military barracks, and a church. Sign up and get directions online.

• Register for next Prayer & Worship Night, June 5: It's easy to forget who God is and what he's done for us. Together, let's remember our amazing God and seek renewal in our life, church, and city.

• Sign up for last Intro to Redeemer West Side, June 6: If you're curious about Redeemer or are interested in becoming a member, join us for Intro to Redeemer West Side. This is the last time it will be offered before summer begins.

• Take the Spiritual Health Survey: This is our third year taking the Spiritual Health Survey. As David said, this is an important way for us to know how you're doing and adapt to what you need. Survey closes June 7.

• Eat some pancakes at West Side Dads, June 8: All dads and kids are welcome to join us for a Dads & Kids Pancake Breakfast at W83. It'll be a great time of delicious food, great company, and fun for the family.

• Serve breakfast at Living Waters Fellowship with HFNY, June 8: Volunteers prepare and serve a delicious breakfast to over 100 guests, including the elderly, children, and the homeless in Brooklyn. Register online.

• Register for Womening Leaning In, June 8: As you navigate your career, what are you leaning into for strength? All women are welcome to join us and guest speaker Katherine Leary Alsdorf for a conversation on leaning into the resources of our faith.

• Attend a training for The Open Door with HFNY, June 10: Volunteers helping with the Open Door's summer program will teach a class and empower immigrant families. Register online.

• See what's been going on at Redeemer: A lot has happened across the Redeemer network over the last three years. Check out this video to see all of the ways God has been moving in the city.

• Serve breakfast at St. Paul's House with HFNY, June 10: Volunteers will help set up and serve breakfast to homeless guests. Great for early risers! Register online.