Redeemer West Side Update
Christians understand the importance of prayer and yet struggle to practice it. There are lots of reasons for this. One of which is the priority our culture places on "doing" over "being" (the discipline of being still and listening to God). And yet "doing" the Christian life is impossible without the "being" of prayer.
Thomas Merton used the metaphor of the spring and stream to illustrate the relationship between contemplative prayer rooted in God's word (the spring) and living a life that reflects that word (the stream). If our actions are disconnected with the interior source of prayer (the spring) our actions on behalf of God will become barren and arid, lacking joy. In prayer the gift of the Holy Spirit (John 7:39), the "living water," flows into our lives and allows God's love to be the animating and guiding principle of our lives.
As you head into the summer months recommit yourself to the discipline of prayer, resources for which can be found here, so that you can drink more deeply of the living water offered to us by and through Jesus.
On the last and greatest day of the festival, Jesus stood and said in a loud voice, "Let anyone who is thirsty come to me and drink. Whoever believes in me, as Scripture has said, rivers of living water will flow from within them. — John 7:37-38
In Christ,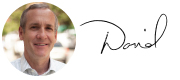 Rev. David Bisgrove
Redeemer West Side Senior Pastor
---
2017 Congregational Meeting
Watch the video of this historic Congregational Meeting below.
---
• Volunteers needed for Diaconate's Meals Ministry: The Diaconate's Meals Ministry is experiencing a dire shortage of volunteers to fulfill a recent influx of meal requests. If you are willing and able to cook/buy and deliver a meal to a congregant going through chemo, recovering from surgery, welcoming a new child, etc., please contact Christine at [email protected]

• Develop job search skills with the Diaconate: If you are a job seeker looking to develop the skills that are necessary for a successful job search, sign up for the Diaconate's 5-session Job Search Skills Training. The course will meet on Thursdays beginning 6/1. Register online.

• Redeemer Counseling Services launches new website: To promote our client services to individuals, couples and families, and to announce our caregiver resources, we are offering a free sermon series called, "Psalms: The Songs of Jesus," preached by Tim Keller on praying doubts, fears, tears and guilt. Please support our vision to restore lives with truth and grace.

• Thank you from Hope for New York: Thanks to everyone who came to Hope for New York's Spring Benefit! See some great photos of the night here! And we're still making our way to our $50K goal—help us reach it by donating at hfny.org/sb.

• Apply for an open position with HFNY: Work at Hope for New York! We're currently hiring people who are passionate about mercy & justice for four positions! Full job descriptions online.

• Paint a mural in the Bronx with Thrive Collective: Participate in school's community mural in the Bronx through Thrive Collective Saturday, June 3, from 9 a.m. to 1 p.m. Thrive Collective mobilizes students, parents and artists to partner with public schools for transformational change. Volunteers will assist in painting a mural in the Bronx. More info online.