Redeemer West Side Update
Yesterday was Pentecost Sunday. This day on the church calendar is identified by some as the day the New Testament church was born. We are told that everyone heard the gospel in their native language that day. What does this mean?
On the first day of any church a decision has to be made about what language to use. When Redeemer held its first service it did so in English. On the first day of Jesus' newly constituted church, he refused to choose one language or one culture to minister in. Had Hebrew or Greek been chosen, the signal that would have been sent was that the gospel was primarily for just one people group. But on Pentecost, Jesus demonstrated to the world that the gospel is for every tongue, tribe, people and nation. The first "worship service" was multi-lingual, multi-cultural and multi-racial.
A practical implication of this is that the church should be a model of human community across racial barriers. Cultural differences are not erased by the gospel but they become secondary, not primary. So, in a time when so much of our public square is fractured, the church's birthday is a reminder that one mark of a Spirit-filled community is people getting along inside the church who could not get along outside of it. This is something for us to, not only celebrate, but model.
There is neither Jew nor Gentile, neither slave nor free, nor is there male and female, for you are all one in Christ Jesus. — Galatians 3:28
In Christ,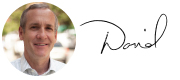 Rev. David Bisgrove
Redeemer West Side Senior Pastor
---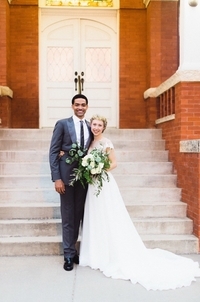 Silas Farley
Communion Team
[I feel very] blessed by Redeemer's unswerving devotion to the gospel and its heart for cultural engagement and renewal.
The youngest of seven, Silas Farley was born and raised in Charlotte, NC. He has been in the city since 2009 and spent all of these years living on the Upper West Side. He recently married his wife, Cassia, in August 2017, whom he met while at The School of American Ballet here in New York City.
Silas is a dancer with New York City Ballet and teaches at The School of American Ballet. He has always had an appreciation for Romans 12:1 which says, "Therefore, I urge you, brothers and sisters, in view of God's mercy, to offer your bodies as a living sacrifice, holy and pleasing to God — this is your true and proper worship." He and his wife lead a weekly bible study for dancers of New York City Ballet. "There is a thriving communion of saints among New York City Ballet's ranks," he says. "We are grateful to be able to shepherd and equip them as we work together to transform the art form of ballet for God's glory."
Silas serves on Sundays at the 9:30 a.m. Communion Team and helps lead the Tuesday Morning West Side Men's group which has been very enriching. "We represent a wide range of ages and experiences. And the Lord uses us to build each other up," he says. "It's glorious to see God at work in these men at their various stages of life." He has been attending Redeemer since 2009 and feels very "blessed by Redeemer's unswerving devotion to the gospel and its heart for cultural engagement and renewal."
In his spare time he loves to read. He is currently reading books by or about Winston Churchill, James Baldwin, and Sergei Prokofiev. You can also find him and his wife enjoying breakfast or brunch at Alice's Tea Cup.
---

• The 2017 Redeemer Annual Report is available: Read about how God has worked in and through the Redeemer Churches and Ministries this past year to further our vision and renew the city.

• Review the Congregational Meeting Highlights: On May 6, we held the West Side Congregational Meeting. The highlights are now available for you to review.

• Attend West Side Prayer Night, May 22: Tomorrow we will come together for a time of prayer and worship. We will explore how the gospel transforms us into a people who are not for ourselves.

• Read City to City's Snapshot: Read updates from Seoul, Cape Town, Moscow and Beirut in City to City's latest quarterly Snapshot.

• Lead events for Adults with Disabilites with HFNY, May 26: Host events for adults with disabilites with Rita Berger House on Saturday, May 26 from 1 to 3 p.m. Register online.

• From Exclusion to Belonging: A Workshop on Disability, May 31: Join HFNY on May 31 for a workshop to discuss how we can love and serve our neighbors with disabilities. RSVP online.

• Serve neighbors facing homelessness with HFNY, June 3: Attend orientation at MAPC-SJ to learn about being an overnight host at homeless shelter. Men and women volunteers welcome. Sunday, June 3, 1 to 2:30 p.m.

• Join CFW for next Soulful Work Lunch Series, June 28: Soulful Education, with Dr. Lisa Hertzog, teacher educator and administrator, will be held on June 28th. Register now online.

• Serve our West Side kids at Vacation Bible School, July 9-13: Make a difference in a childs life this summer by helping with VBS! We are in need of 200 people to serve throughout the week in a variety of ways. Interested in helping? Sign up today!