Redeemer West Side Update
Another Monday has begun; a day we typically define as the start of another week. But that definition is a trap that leads to all kinds of problems in our lives. Regardless of your station in life, or what you are planning to do today, remembering that yesterday was the beginning of the week allows you to approach your life from a radically different mindset. Marva Dawn captures it this way:
Sabbath ceasing means to cease not only from work itself, but also from the need to accomplish and be productive, from the worry and tension that accompany our modern criterion of efficiency, from our efforts to be in control of our lives as if we were God, from our possessiveness and our enculturation, and, finally, from the humdrum and meaninglessness that result when life is pursued without the Lord at the center of it all.
So much of our pride, anxiety, fear, and boredom comes from forgetting that Sunday and its accompanying worship marks and defines our understanding of time and space. So as you head out for another week, remember to ground yourself each day in the rest offered by the gospel of God's grace, a rest secured through Christ's work on the cross.
Therefore, since the promise of entering his rest still stands, let us be careful that none of you be found to have fallen short of it. – Hebrews 4:1
In Christ,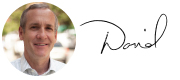 Rev. David Bisgrove
Redeemer West Side Senior Pastor
---
---

• Join HFNY and West Side for a Safe Families info session, May 21: Learn how you can serve as a volunteer and come alongside overwhelmed families in our city. Register online.

• Help people get connected at the Info Table: Volunteers provide helpful information about Community Groups, partner ministries, classifieds, newsletters, and more.

• Join us for new Social Discussions, May 23: Join us for the first in a series of discussions and events focused around on singles community. Then swing by the West Side Social together.

• Hang out at the next West Side Social, May 23: Meet us at a new location (The Parlour on W. 86th St. btwn Broadway and West End). Bring friends and make new ones over appetizers and drinks (cash bar)!

• Learn about Governor's Island at the next WS Walking Tour, June 1: Just one mile south of Manhattan, discover the islands history as a pasture, timberland game preserve, and a former home to the US Army and Coast Guard.

• Register for Calming Your Anxious Mind, June 3: This Redeemer Counseling group will help you understand how anxiety affects you and provide coping skills. As you become aware of your human limitations it will foster an increased dependence on God.

• Sign up for Prayer & Worship night, June 5: Together, let's remember who God is and ask him to heal and renew our hearts, our church, and our city.

• Attend final Intro to Redeemer class before summer, June 6: This class is a step of the membership process. Come learn about our history, ministries, and where you fit in at Intro to Redeemer. This class will resume in October.

• Eat some pancakes at WS Dads, June 8: All West Side and Lincoln Square dads are invited for a morning of hot pancakes, cool toppings, and warm fellowship! Cost is $5 per family.

• Attend Training for The Open Door's Summer Program, June 10: Learn about serving opportunities to teach a class and empower immigrant families to reach their full potential. Register online.

• Sign up for next WSW Event featuring Katherine Leary Alsdorf, June 11: In an age of growing opportunities for, and challenges to women's career growth, what do we "lean in" to? All women are invited to join us for a thought-provoking conversation about leaning into the resources of our faith and the power of the gospel as we seek God's will for our work.