Redeemer West Side Update
In yesterday's sermon I reflected on doubt and assurance, highlighting the inevitability of seasons when we question God's existence or care. It is during those times when we need the Spirit to focus our vision on the cross where we hear the declaration "It is finished" (John 19:20), reminding us that our standing with God is secure regardless of our sense of his presence. We also need to remember the heart of Jesus, reflected in the words "whoever comes to me I will never drive away." (John 6:37)
Below is a poem by Richard Baxter, that I hope will help you during this difficult season, remembering the one to whom we pray, "I believe, help my unbelief." (Mark 9:24)
Therefore, brothers and sisters, since we have confidence to enter the Most Holy Place by the blood of Jesus, by a new and living way opened for us through the curtain, that is, his body, and since we have a great priest over the house of God, let us draw near to God with a sincere heart and with the full assurance that faith brings, having our hearts sprinkled to cleanse us from a guilty conscience and having our bodies washed with pure water.
— Hebrews 10:19-22
In Christ,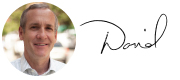 Rev. David Bisgrove
Redeemer West Side Senior Pastor



Christ leads me through no darker rooms
Than He went through before;
He that unto God's kingdom comes
Must enter by this door.
Come, Lord, when grace hath made me meet
Thy blessèd face to see;
For if Thy work on earth be sweet
What will Thy glory be!
Then I shall end my sad complaints
And weary sinful days,
And join with the triumphant saints
That sing my Savior's praise.
My knowledge of that life is small,
The eye of faith is dim;
But 'tis enough that Christ knows all,
And I shall be with Him.
— Richard Baxter
---
Redeemer Counseling Services
Restoring lives with the power of the gospel
In the midst of the COVID-19 pandemic, Redeemer Counseling Services is here to support clients. Remote sessions are available to both ensure safety while maintaining psychological and emotional health.
They have openings for new clients! To get started with a counselor, visit the Get Started page.

You can also sponsor clients this month through their Sponsor Clients May Gift initiative during Mental Heath Awareness Month. 100% of your donations to the Sponsor Clients fund will be used to subsidize the cost of care for people who cannot afford it. Our hope is to offer long lasting mental and spiritual care during these difficult times.
---

• Counseling Workshop for Healthcare Workers, May 18: Healthcare workers are invited to join Redeemer Counseling and CFW for a free 90 minute counseling workshop. *Due to the nature of this event and the limited number of counselors for the small breakout groups, we kindly ask that only healthcare workers register for this workshop.

• Songs for the Road, May 20: Join Pastor Bijan as we look at Psalms 120-134 which were traditionally sung by the people of God on their way to Jerusalem. These psalms acted like a soundtrack for their spiritual journey. And since we are also on a spiritual journey, let's consider the lessons they teach for today.
• Join us for Noonday Prayer, Mon-Fri: Come together with your church family to lift up the needs, anxieties, and joys of our neighborhood, city, country and world. This time will be led by one of the Redeemer West Side pastors.

• Virtual Gallery exhibit from W83: The Gallery at W83 is proud to present their first virtual exhibition, "Reflections" by Evan Halter. This exhibit will be on view exclusively online through June 5.

• How are you loving your West Side neighbors? From phone calls, to generosity, to delivering food, we've been hearing through the grapevine that you have been doing beautiful acts of kindness toward your neighbors during our time of social distancing. We'd love to hear your story and celebrate how God is using his church!

• Submit applications for Gotham 2021, deadline May 31: Due to the disruption of COVID-19, we've opened up Gotham applications for a second round. If you didn't get a chance to apply in the first round, this is your opportunity! You'll have until May 31.

• Virtual volunteer opportunities with HFNY: Continue to serve our city's neighbors in need through HFNY! There are new ways to serve remotely and still help our affiliates across the five boroughs.

• Learn about events happening through W83: While the doors may be closed some virtual events are starting to pop up on the calendar at W83 this month. Keep an eye out for more things in June.