Redeemer West Side Update
I recently read an article in the Washington Post about a new book by Emily Esfahani Smith called "The Power of Meaning." Her research found that the primary source of our melancholy is not the absence of happiness, but the absence of meaning. In other words, what we crave more than being happy is finding purpose. She identified four different forms from which we can find meaning:
Storytelling — my life story is connected to a greater story
Purpose — my life contributes to some greater good
Belonging — I am loved and part of a community
Transcendence — my life and this world is greater than the sum of its parts
Each of these areas are at the core of what it means to be a Christian. The Bible reminds us that followers of Jesus are part of the larger story of God's work in the world, are made in his image and gifted to bring about his purposes, are his children and belong to his eternal family, and experience eternal life through knowing the transcendent God. This is why worship is central to the Christian self-understanding, for each time we individually and corporately worship we re-enter the story of the meaning of life by remembering and celebrating the life of the one who gives our lives meaning, Jesus Christ.
The Son is the image of the invisible God, the firstborn over all creation. For in him all things were created: things in heaven and on earth, visible and invisible, whether thrones or powers or rulers or authorities; all things have been created through him and for him. — Colossians 1:15-16
In Christ,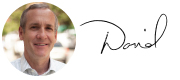 Rev. David Bisgrove
West Side Congregation Lead Pastor
---
Redeemer is becoming a family of churches. In this video our pastors address two of six key questions people are asking.
What does this mean for me as a member? How can we pray for this transition?
On redeemer.com we have created a page "Accelerating a Gospel Movement". On this webpage you can find:
---
• Members, prepare for the congregational meeting: The congregational meeting is happening this Saturday, May 20 at 6 p.m. at the W83 Ministry Center. RSVP and review the proposed motions and bylaws.

• Serve on Sundays with the West Side: The West Side congregation is in need of volunteers to serve on Sundays. If you consider the West Side your place of worship, consider deepening your commitment by serving just one service per month.

• Volunteer with the Diaconate's Meals Ministry: If spreading love through food is something that interests you, the Diaconate's Meals Ministry is in urgent need of volunteers. Those willing to cook and deliver a meal to a congregant in need should contact Christine at [email protected]

• Assist with park activities for Family Day on May 20: Volunteers will assist with park activities, set up, serving food, and clean up for a family day for South Bronx neighbors, and will come alongside students and mentors from Morris Academy Mentors to host this event. RSVP online.

• Help with activities at Harlem Girls Empowerment Day on May 20: Volunteers (female only!) are needed in an array of roles to help set up, run activities, and clean up for the Salvation Army's upcoming Harlem Girls Empowerment Day designed to ignite the champion in young women ages 7-18. RSVP online.

• Wash clothes with neighbors in need on May 20: Volunteers will help assist with a variety of tasks from running bag check, walking participants to our partnering laundromat, helping do laundry, and serving a light breakfast and lunch. RSVP online.

• Develop job search skills with the Diaconate: If you are a job seeker looking to develop the skills that are necessary for a successful job search, sign up for the Diaconate's 5-week Job Search Skills Training. The course will meet weekly on Thursdays from 6/1 through 6/31, and you can register online.