Redeemer West Side Update
Last week, I had the privilege of attending a concert by the St. Thomas Choir of Men and Boys celebrating the "Eve of the Ascension." Christians affirm the significance of Jesus' ascension (Acts 1:9) and as I reflected on it, I was transported back 31 years to a subway ride just a few days after my father's funeral. I was headed to class and remember feeling deeply alone in the middle of my fellow riders.
What does this have to do with the ascension? Jesus' ascension reminds us that, even in those moments of isolation and sorrow, there is always One who understands, empathizes and stands ready to comfort us. The writer of Hebrews puts it this way:
Since the children have flesh and blood, he (Jesus) too shared in their humanity… For this reason he had to be made like them, fully human in every way, in order that he might become a merciful and faithful high priest in service to God … able to help those who are being tempted.
Jesus' ascension to God's right hand was preceded by his descension to death's dark shadows. His descent into our humanity and its attendant suffering is a powerful source of hope and comfort for Christians who affirm that Jesus, as King, sits at God's right hand interceding for us as our high priest. So, during times of sorrow, isolation and grief, go to Jesus in prayer and remember that he ascended with his scars, reminders to him and us that he is a "a man of sorrows...acquainted with grief."
Therefore, since we have a great high priest who has ascended into heaven,Jesus the Son of God, let us hold firmly to the faith we profess. — Hebrews 4:14
In Christ,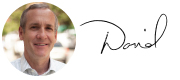 Rev. David Bisgrove
Redeemer West Side Senior Pastor
---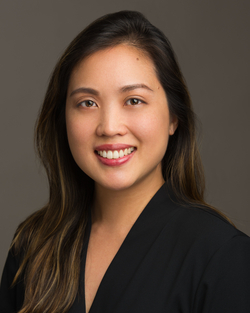 Roselyn Chew
Info Table
I am so thankful for my Community Group which has given me a sense of community.
Originally from Malaysia, Roselyn Chew spent some time in Australia for college and then made her way to the United States. When she ended up moving to New York city in 20114, she discovered that the city was very diverse both in culture and in talent. She found that this diversity motivated her in life and in work. The challenging side to such diversity? "Diverse schedules makes it challenging to meet with a group of people consistently," she says. "I am so thankful for my Community Group which has given me a sense of community."
Roselyn started attending Redeemer in 2013. Working in accounting and finance, she has appreciated the impact Redeemer has had on her outlook and perspective on career by "providing a lens to see how my work is meaningful and purposeful. She started serving on Sundays at the Info Table. "I enjoy serving at the Info Table because I get to meet new people and help them get acquainted with our church and city."
In her spare time, Roselyn can be found getting good coffee at Birch Coffee and spending time at the beach. She also enjoys tennis, volleyball and dance.
---

• Review the Congregational Meeting Highlights: On May 6, we held our first annual West Side Congregational Meeting. The highlights are now available for you to review.

• The 2017 Redeemer Annual Report is available: Read about how God has worked in and through the Redeemer Churches and Ministries this past year to further our vision and renew the city.

• Volunteer with Middle School Youth Group: Our Middle School Youth Group is in desperate need of volunteers for the fall semester. Consider serving our amazing 6th-8th grade students. Contact [email protected] for more info!

• Paint Mural for local school in the Bronx with Thrive Collective, 5/19: Thrive Collective mobilizes students, parents, artists, and community stakeholders to partner with public schools for transformational change. Morning or afternoon shifts available.

• Apply to volunteer as a business mentor for trafficking survivors: Restore NYC's mission is to end sex trafficking in New York and restore the well-being and independence of foreign national survivors. One year commitment; training is at Columbia University during summer or 2018. Application due May 21.

• Attend From Exclusion to Belonging: A Workshop on Disability, 5/31: Join HFNY on May 31 for a workshop to discuss how we can love and serve our neighbors with disabilities. RSVP online.

• Join CFW for next Soulful Work Lunch Series, 6/28: Soulful Education, with Dr. Lisa Hertzog, teacher educator and administrator, will be held on June 28th. Register now for this event in CFW's Soulful Work Lunch Series.