Redeemer West Side Update
One of my favorite quotes that captures what it means to live in a post-Easter world comes from Tom Wright:
If Jesus Christ is truly risen from the dead … Easter means that in a world where injustice, violence and degradation are endemic – God is not prepared to tolerate such things – and that (the church) will work and plan … to implement the victory of Jesus over them.
Part of the way Redeemer participates in that victory is through the work of our Diaconate. Yesterday we introduced several new members of that team who will be working with congregants struggling to find the hope of the resurrection in their lives. In addition, we collected our annual mercy offering that provides financial support to those in our church who are struggling to make ends meet. Many of you (both reading this from afar and closer to home) have benefited from and supported the work of Redeemer's Diaconate over the years. Please consider supporting this critical ministry by regularly praying for the men and women serving in the Diaconate and by financially supporting those who are struggling by clicking here.
Your prayer and financial support are ways you can affirm your love for Jesus and celebrating that he is risen indeed, Alleluia!
Jesus said, "Simon son of John, do you love me?"
He answered, "Yes, Lord, you know that I love you."
Jesus said, "Take care of my sheep."
– John 21:16
In Christ,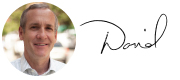 Rev. David Bisgrove
Redeemer West Side Senior Pastor
---
Adrienne Israel
Safe Families for Children Team Leader
With so much social injustice we see on a daily basis, we are passionate about spending time learning the issues and working with organizations that serve the needy.
Adrienne Israel has lived in NYC since 2008 and is a member of Redeemer West Side. Recently she's been learning about the various organizations serving the poor and marginalized in the city, Safe Families for Children being one of those. "With so much social injustice we see on a daily basis, we are passionate about spending time learning the issues and working with organizations that serve the needy," she says. This is her story about her experience with HFNY affiliate Safe Families for Children.
_____
As a new mom, I faced challenges. I remember feeling overwhelmed and alone. I suffered from postpartum anxiety and depression, and sought the help of various doctors and Redeemer's Counseling Center. Through time and the support of other moms, God brought me through that crisis. It was a rough, dark period of my life, but God gave me a new appreciation for how awesome he is and how he uses moments of suffering to teach us how to fully rely on him.
When I first learned of Safe Families, I felt so much empathy for the families who were undergoing challenges of their own. While I had so much love and support amidst my postpartum period, there are many families completely isolated and enduring challenges with very little support. Social service agencies aid these families but interactions tend to be transactional in nature. Offering relationship to these families transforms their lives. While their challenges are still present, there is a renewed sense of hope. As a volunteer, I get to walk alongside these families and show them the love of Christ. I work with a team and pray for these families, relying on to God show us how we may best support them. It's oftentimes humbling as we encounter unfavorable twists and turns while come up with a plan for the family. It's in these moments that God truly reveals himself and demonstrates his sovereignty and wisdom. His plan is always better than our own.
Through Safe Families, I've also gained new friendships within Redeemer. I served on a case with a member of the East Side congregation. During our time supporting a mom, this woman and I became friends. I am so thankful that God allowed us to draw nearer to each other as we supported our mom.
I wholeheartedly believe that God works to strengthen the church and deepen our relationships as we serve our community together. This is one of the reasons why I'm so passionate about the work of Safe Families for Children. I see so much potential as we support families who are in crisis to draw nearer to one another as a body of Christ.
____
If you would like to learn more about Safe Families for Children, join Adrienne at an info session next Tuesday, May 21 at W83.
---

• Find healing through art at Agora, May 14: Join the next Agora conversation with author Vesper Stamper talking about the healing work of art through her book, What The Night Sings, about a girl who survives the Holocaust and seeks to find her voice as a singer again. The discussion will be followed by a hands-on workshop.

• Give to the Diaconate Mercy Fund: If you missed the Diaconate's Mercy Fund special offering yesterday, it's not too late to give. Contribute to the funds set aside for the mercy and care of our congregants by giving a special gift online.

• Help us be a welcoming church: Connections Teams welcome congregants (new and old) once a month, before service and during Coffee Hour, with conversation and information on ways to get involved in community.

• Attend the final Marriage Renewal class, May 15: Join David Bisgrove as he explores the paradox found in the biblical understanding of marriage.

• Serve lunch with HFNY through Project FIND: Serve lunch to elderly neighbors through Project FIND on W. 73rd and Amsterdam on Sundays from 11 a.m. to 1 p.m. Register online.

• Sign up for last Practices for Christian Formation Class, May 20: This class puts spiritual formation into context, giving us a foundation to live as a follower of Jesus, and provides practices for everyday life. This class is also part of the membership process.

• Join HFNY and West Side for a Safe Families info session, May 21: Learn how you can come alongside overwhelmed families in our city. Register online.

• Prepare and serve breakfast with HFNY: Volunteers prepare and serve a delicious breakfast to over 100 guests, including low-income families and homeless neighbors at Living Waters in Brooklyn on Saturdays from 9 to 11:30 a.m. Register online.

• Join us for new Social Discussions, May 23: Join us for the first in a series of discussions and events focused around on singles community. Then swing by the West Side Social together.

• Hang out at the next West Side Social, May 23: It feels like it's been a while since we've had a chance to hang out together. Meet us at a new location (The Parlour on W. 86th St. btwn Broadway and West End). Bring friends and make new ones over appetizers and drinks (cash bar)!