Redeemer West Side Update
As you may know, yesterday in our worship service we highlighted the one year anniversary of the RISE campaign. If for some reason you missed it, or you aren't sure what RISE is, click here for more information. Looking back over the last year, the most tangible expression of the support from the RISE Campaign for the West Side congregation was the launch of Redeemer Lincoln Square on Easter Sunday. The new leaders who have stepped up to help with the launch, along with the enthusiastic response from those in attendance the first few weeks, confirmed that we were ready to "make room" by sending out a new church.
There are many other parts of the strategy that we hope will be used by God to bring about his vision for New York. One in particular, that is exciting to me (as someone who came here 30 years ago with no intention of becoming a pastor), is the Apprentice Program of our partner City to City. It is a nine-month program to equip young leaders (22-28) in NYC churches, many of whom we hope will stay and become part of the leadership of churches across the city. So if you know of anyone who is between the age of 22-28 who might be interested in this program please click here to find out more.
And as always, thank you for your commitment to what God is doing in this City.
By faith Abraham, when called to go to a place he would later receive as his inheritance, obeyed and went, even though he did not know where he was going...If they had been thinking of the country they had left, they would have had opportunity to return. Instead, they were longing for a better country—a heavenly one. Therefore God is not ashamed to be called their God, for he has prepared a city for them. - Hebrews 11:8, 15-16
In Christ,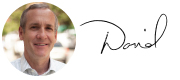 Rev. David Bisgrove
West Side Congregation Lead Pastor
---
Redeemer is becoming a family of churches. In this video our pastors address one of six questions people are asking.
What will Tim's new role be?
On redeemer.com we have created a page "Accelerating a Gospel Movement." On this webpage you can find:
---
• West Side Town Hall this Sunday: This Sunday, May 7, we will hold our second Town Hall after the 11:30 a.m. worship service to discuss the vision for the West Side Congregation moving forward. We will also do some preparation for the May 20 Congregational Meeting.

• Start preparing for the Congregational Meeting: Members, it's important that you start becoming familiar with the proposed motion and bylaw changes. You can start reviewing them and will have an opportunity at the Town Hall to ask clarifying questions.

• Serve on Sundays: There are still plenty of opportunities to serve on Sundays at all services. Help is needed on all teams.

• Attend HFNY's Spring Benefit May 9: Join Hope for New York's Young Supporters on May 9 for our Spring Benefit! It'll be an evening of inspiring stories, farm-to-table hors d'oeuvres & drinks, and great music! Tickets can be purchased online.

• RSVP for a training to support families in crisis: Safe Families is a volunteer-driven ministry with the goal of keeping kids safe and families intact. They organize volunteers from local churches to offer support for families in crisis. Attend a training to learn more! Wednesday, May 10, from 10 a.m. to 12:30 p.m.

• Become a Site Host at Habitat Builds: Volunteers will be trained as Habitat representatives who will help ensure a positive and organized experience for volunteers who help build homes and revitalize NYC communities each year. RSVP online. Saturday, May 6 from 10 a.m. to 1 p.m.