Redeemer West Side Update
In yesterday's sermon I reflected on the importance of patience in times of suffering. One of the ways to cultivate patience is to remember that the world is created. For example, at the beginning of a narration of men and women who persisted in faith during times of suffering, the writer of Hebrews wrote "By faith we understand that the universe was formed at God's command, so that what is seen was not made out of what was visible."
As I meditated on this truth, I realized that part of how creation strengthens our faith is through the healing power of its beauty. And one of the tragedies of this pandemic is the loss of embodied joys and simple beauty. The beauty of sitting with friends in a cafe, or attending plays and concerts, or strolling through the botanical gardens. Why does this matter? Because beauty reminds us that the world is created. Leonard Bernstein put it this way when reflecting on the beauty of Beethoven's music:
Beethoven: turned out pieces of breath-taking rightness. Rightness - that's the word! … Our boy has the real goods, the stuff from Heaven, the power to make you feel at the finish: Something is right in the world. There is something that checks throughout, that follows its own law consistently: something we can trust, that will never let us down.
We need beauty in times of suffering to remind us that the world was created to be a just and beautiful place, free of disease, suffering and death. A truth embodied in the beauty of Christ's death on the cross. So find ways to put yourself in the way of beauty during this season of lockdown through the listening of great music, the reading of great books and phone calls with beautiful friends. It is part of how God gives strength to the weary and increases the power of the weak (Isaiah 40:29).


The heavens declare the glory of God;
the skies proclaim the work of his hands.
Day after day they pour forth speech;
night after night they reveal knowledge.
— Psalm 19:1-2
In Christ,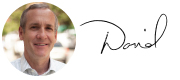 Rev. David Bisgrove
Redeemer West Side Senior Pastor
---
If you're part of the Redeemer West Side community and experiencing pressing, urgent financial needs as a result of wage loss related to COVID-19, OR if you're in need of practical help (e.g. getting groceries, navigating social systems and complicated forms) please let us know!
Your church family is ready and able to help you through this time. You don't have to struggle alone!
---

• How are you loving your West Side neighbors? From phone calls, to generosity, to delivering food, we've been hearing through the grapevine that you have been doing beautiful acts of kindness toward your neighbors during our time of social distancing. We'd love to hear your story and celebrate how God is using his church!

• Join us for Noonday Prayer, Mon-Fri: Throughout the week our church family comes together at noon to lift up our neighborhood, city, country and world in prayer. This time is led by one of our pastors each day.

• New Virtual Class looking at Jeremiah, May 12: His account of the destruction of Israel and the immediate aftermath provides us with a lens of faith to see our own experience of crisis and the disorienting aftermath is tested, and our true heart's worship is revealed.

• Join the Virtual Coffee Hour each Sunday, May 17: At 11:30 a.m. each Sunday we encourage you to join your church fam in your Sunday best (or PJs) with your coffee or favorite morning beverage to catch up with pastors, staff and friends old and new!

• Counseling Workshop for Healthcare Workers, May 18: CFW and RCS will host a free 90 minute counseling workshop for healthcare workers across the city.

• Sign up for Songs for the Road, May 20: Seasons of suffering remind us that we are not quite home yet. Thankfully, in the midst of our journey God has not left us to ourselves, but has given us "songs for the road," a spiritual soundtrack to bolster hope and help and faith as we journey towards the city of God.

• Gotham Fellowship applications open for second round, May 31: Due to the disruption of COVID-19, we've opened up Gotham applications for a second round. If you didn't get a chance to apply in the first round, this is your opportunity! You'll have until May 31.

• Volunteer opportunities with HFNY: If you're called to continue serving, HFNY affiliates have both in-person and virtual volunteer opportunities. Check out the COVID-19 Urgent Needs page for details on how to love our city.

• Check out CFW's COVID-19 Resource Guide: This document include info from volunteer opportunities to tips for working from home, resources for help, ways to continue enjoying the arts and more.

• Redeemer Counseling Services is available for you: There have been a lot of changes and disruptions over the last seven weeks. RCS is available for individual, couple, or group counseling if you find yourself needing a little help to process the trauma you may be experiencing.