Redeemer West Side Update
In Mark 4 Jesus is in a boat with his disciples when a storm comes up. The disciples were terrified and asked Jesus, "Don't you care if we drown?" Jesus rebukes the wind, calms the storm and then asks his friends, "Why are you so afraid? Do you still have no faith?"
As we swim in a sea of information about the coronavirus it can fill us with fear, and gives Christians an opportunity to reflect upon Jesus' questions. The words "so" and "still" imply that we can allow fear to swamp us, like waves in a boat, if the resource of faith isn't adequately applied. For example, by using the word "still" Jesus is reminding them that he has given them lots of objective evidence that he is good and powerful. And the word "so" implies that they haven't dealt with their fear by thinking through and meditating on the evidence in such a way that Jesus' presence is more real to them than the waves. In other words faith isn't automatic but comes through thinking and considering who Jesus is and the promises he has made. So in the midst of your storms of anxiety and doubt allow Jesus' question to drive you to scripture, prayer and community so that the Spirit can calm the waves of your fear.
He got up, rebuked the wind and said to the waves, "Quiet! Be still!" Then the wind died down and it was completely calm. He said to his disciples, "Why are you so afraid? Do you still have no faith?" They were terrified and asked each other, "Who is this? Even the wind and the waves obey him!" — Mark 4:39-41

PS - Click here for the email I sent out to our church family on March 5, 2020 about how we are addressing concerns about the virus.
In Christ,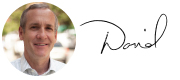 Rev. David Bisgrove
Redeemer West Side Senior Pastor
---
---

• Classes this week, Mar 10: How to Read the Old Testament with Joel Kady helps us understand these challenging scriptures. Marriage Renewal with Milla Nieminen explores our how marriage is part of a much bigger narrative.

• Find community and family in a small group: Join one of the various groups that meet throughout the week! We have groups for men, women, moms, dads, and general Community Groups.

• West Side Dads monthly meeting, Mar 14: All dads are invited to explore what it means to support and lead our families to be formed in Christ's image. We'll share stories, ask questions, offer encouragement, and pray for each other.

• Support local families in crisis, Mar 14: Attend an info session to learn more about Safe Families for Children NYC. Safe Families creates extended family-like support for families in crisis through a community of compassionate volunteers.

• Join the next Social Discussion, Mar 15: Have you ever wondered what your "list" should look like when looking for a potential spouse? Join us as Milla Nieminen engages us in a conversation on "The Right Checklist for the Right One."

• RSVP for Gotham Fellowship info session, Mar 16: Any one in any field of work is welcome to join us at the Redeemer Offices to hear from a panel of Gotham Alumni and meet others who are interested in applying.

• Invite your friends to the next Questioning Christianity session, Mar 19: Bring your friends who have questions about the Christian faith as we explore the question, "Can we do without the Church?"

• Bring friends to the next W83 Gallery events, Mar 25 & 26: The Gallery will be opening a new exhibit on March 25 and will be hosting a one-night performance on March 26. Both of these challenge our perspectives of the familiar.

• Get tickets for HFNY's Homelessness Summit, Mar 26: Attend this great follow-up to Don't Walk By! This one-day event that will help you understand issues on homelessness in our city.

• Join the HFNY Charity Run, Apr 4: Runners of all ages are welcome at the annual Charity Run in Queens! Choose either a 5K or a Half Marathon and help fundraise for New Yorkers in need.