Redeemer West Side Update
In his famous book, "Here is New York," E.B. White wrote:
New York … can destroy an individual, or it can fulfill him, depending a good deal on luck. No one should come to New York to live unless he is willing to be lucky."
Anyone who has lived in New York City for more than six months knows the truth of White's insight. New York is an amazing and inspiring place to call home but, like all cities, has unique challenges that can make life difficult to navigate.
This Sunday, at 5 p.m., we will host an Open Forum at the W83 Ministry Center titled "I Happen to Like New York." Artists will perform classic New York City pieces ranging from Cole Porter to Sara Bareilles. Following the concert, I will lead a talk on the beauty and perils of cities. It will be a fun evening filled with great music and it is a perfect opportunity to bring a friend who might not normally attend church.
Please, spread the word and I look forward to seeing you Sunday night.
For here we do not have an enduring city, but we are looking for the city that is to come. — Hebrews 13:14
In Christ,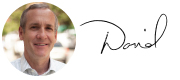 Rev. David Bisgrove
Redeemer West Side Senior Pastor
---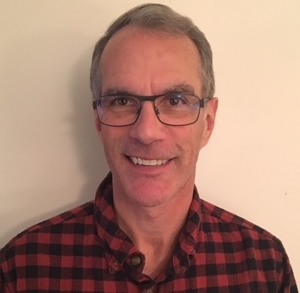 Carl Stocking
Usher Team
Ushering at all the different services has allowed me to see the wide range of people that come to worship at Redeemer and appreciate our unity in Christ
Carl Stocking grew up in Schenectady, NY and attended college in Chicago, IL. He and his family then spent 15 years in Singapore before returning to the New York area. While he was living and traveling through Asia and other countries dominated by other religions, his eyes were opened to the hardships and sacrifices many Christians must endure. "We may have denominational differences, but it's humbling to realize how great their devotion is to the Lord and how much I can learn from their example of faith," he says.
In August 2017, he and his wife felt it was time to make a commitment to Redeemer in the city. They moved from the New Jersey suburbs to Yorkville in the Upper East Side. When they moved to the city, they felt the call to practice hospitality. In response, they set up a guest room in their apartment for young Christians to stay while they get acquainted to the city. Carl explains, "New York City is a place where many young Christians visit to explore potential work opportunities and need a little help and support to get established."
Carl volunteers during Sunday services on one of the Usher Teams. He wants people who are walking through the doors to feel welcomed and a sense of a belonging to the body of Christ. "Ushering at all the different services has allowed me to see the wide range of people that come to worship at Redeemer and appreciate our unity in Christ."
Carl considers himself to be a passionate Yankees fan. He also enjoys the symphony, movies, reading and traveling. He also enjoys running through Central Park and actively competes in Master Track competitions.
---

• Holy Week Services Schedule: The complete schedule of Redeemer Holy Week services can be found online and in the app.
• All dads welcome to attend new Dads Group, Mar 10: Whether you are a dad of kids at home, a dad of adult children, or a soon-to-be dad, you are invited. Fathers will come together to start a conversation about what it means to support and lead our families to be formed in Christ's image.
• Volunteer with the Connections Team: Engage our visitors during the Coffee Hour! Through fellowship and conversation, help each visitor find a place of meaningful connection at Redeemer.

• Attend Job Search Round Table: Job seekers, join us for networking, prayer and spiritual encouragement Thursdays, 11 a.m. to 1 p.m., in the Redeemer offices. Each week our speaker shares on a theme relevant for all industries.

• Attend Info Session to support adults with disabilities, Mar 7: Learn more about HFNY affiliate, Do For One which focuses on supporting adults with disabilities on Wednesday, March 7 from 7 to 9 p.m.

• Register for Practices for Christian Formation, Mar 11: This class puts spiritual formation into context, giving us a foundation to live as a follower of Jesus, and provides practices for everyday life. This class is part of the membership process.

• Learn more about how to mentor expectant and new moms, Mar 11: Attend an info session with HFNY affiliate, Expect Hope, to learn about mentorship opportunities with new and expectant moms on March 11 at 12 p.m.

• Register to join CFW for Soulful Healthcare, Mar 14: Join David Kim, Executive Director of CFW, and Dr. David Kim, of Beacon Christian Community Health Center, for this event in our Soulful Work Lunch Series.

• Give to support the HFNY Runners: Help our HFNY Charity Run participants as they work together to raise $50,000 for New Yorkers in need by donating today at hfny.org/hfnyrunners.

• Sign up for Facing Grief and Loss Workshop, April: This workshop is for individuals who are grieving a significant loss. It aims to help participants better understand how they grieve, find ways to process their grief, and connect to hope for the grief journey.

• Purchase tickets for the last Formation Conference, Apr 13-14: Faith and Work Conference: Formed to Work for the Glory of God will be a two-day experience where we'll investigate how the gospel uniquely gives us a radical new vision that our work is for the glory of God.